Did you know that the human ability to sustain attention has declined by almost a third? And this has only happened in the last 20 years. The rapid development of digitalization and its impact on the human brain has led to the amusing result that our ability to sustain attention (about 8 seconds) is now less than that of a goldfish (about 9 seconds). The rapid development of smart devices has resulted in people consuming more and more video content because it has become so convenient.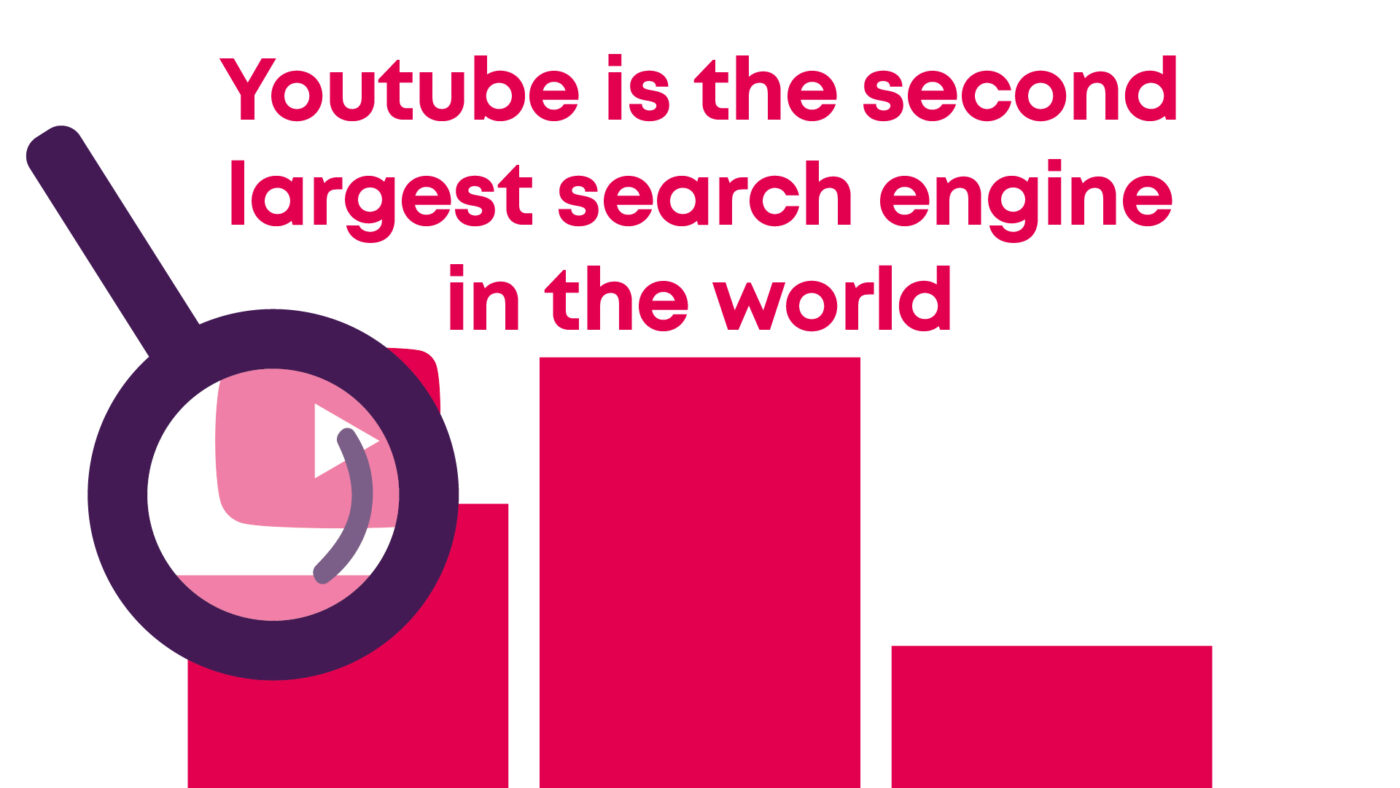 The rapid development of smartphone and camera technology has made it possible for everyone to create video content. You no longer need to be a professional with studio-level equipment. Now content is the king and personal, emphatic contact with the viewer. Some statistics for 2022:
YouTube has approximately 2 billion users and over 800 million videos
approximately 1 billion videos are viewed every day
the average number of active users at any one time is 122 million
average time people spend watching videos per day – 19 minutes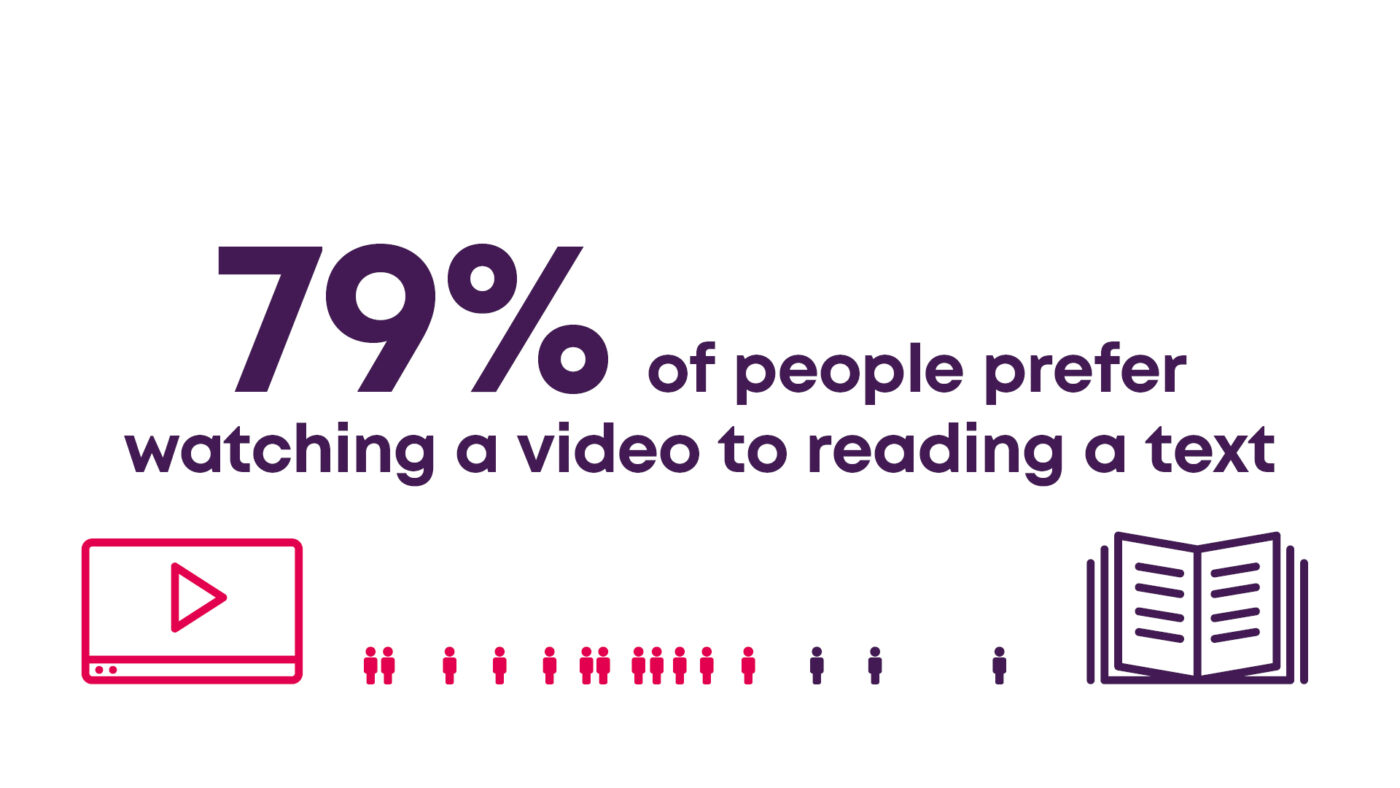 Do you agree that watching a 1-minute video gives you much more information than reading a 1-minute text? Today, 79% of people prefer video content. It's no secret that the number of internet users is growing every year, and with it the total amount of information on the web. Businesses are increasingly forced to compete for users' attention. Video content can convey a lot of information, is practical and requires minimal effort from the viewer. For these reasons, it remains an increasingly popular form of communication between businesses and their customers.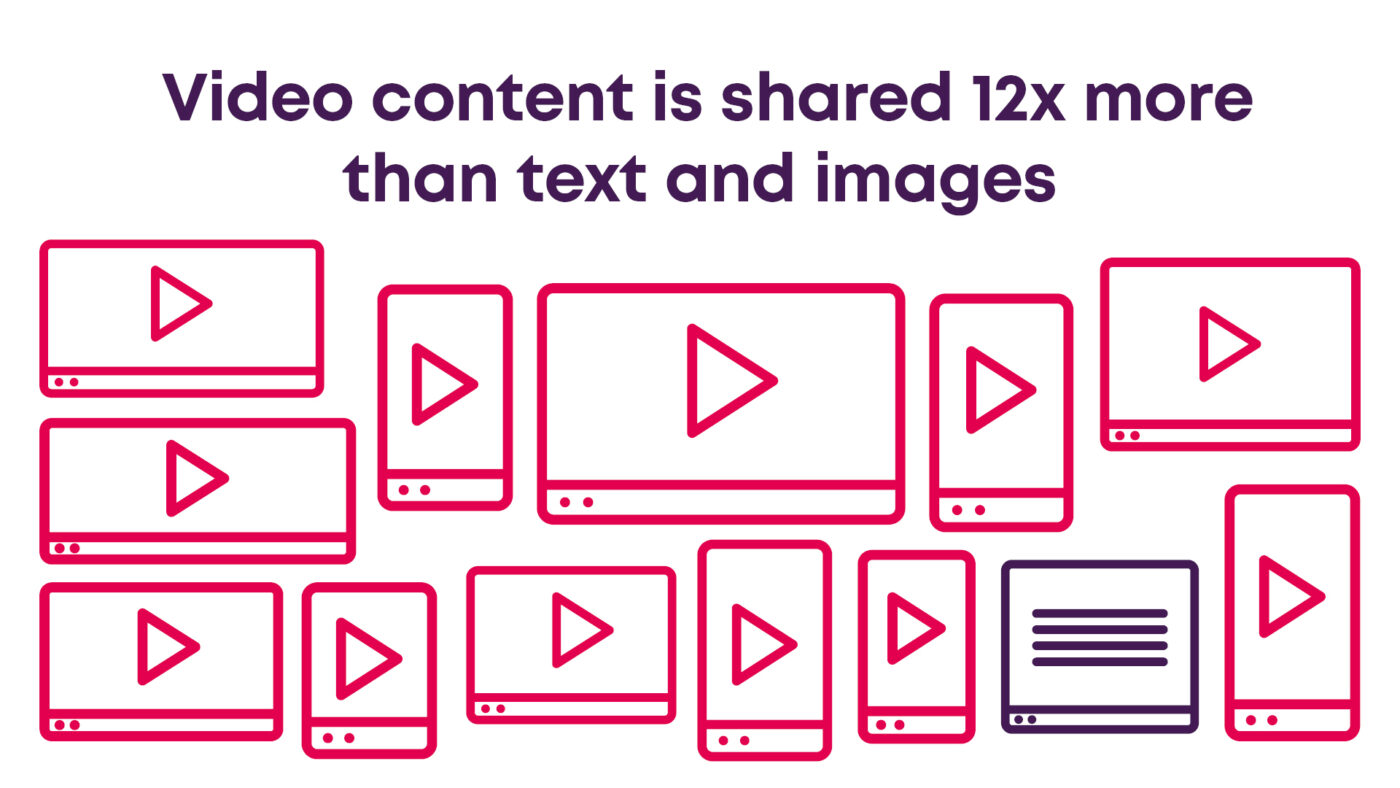 What kind of content do you, your friends and colleagues prefer to share? What is the thing that speaks to you most in your daily life? How do you decide what content to share? I think you'll agree that receiving and sharing video content is both cooler and more valuable. It can be interesting, attractive, valuable and engaging. Or just fun. Of course, each video has its own audience, which is the target audience. But you and I both like things that are interesting. We will only be positive about receiving and sharing such content.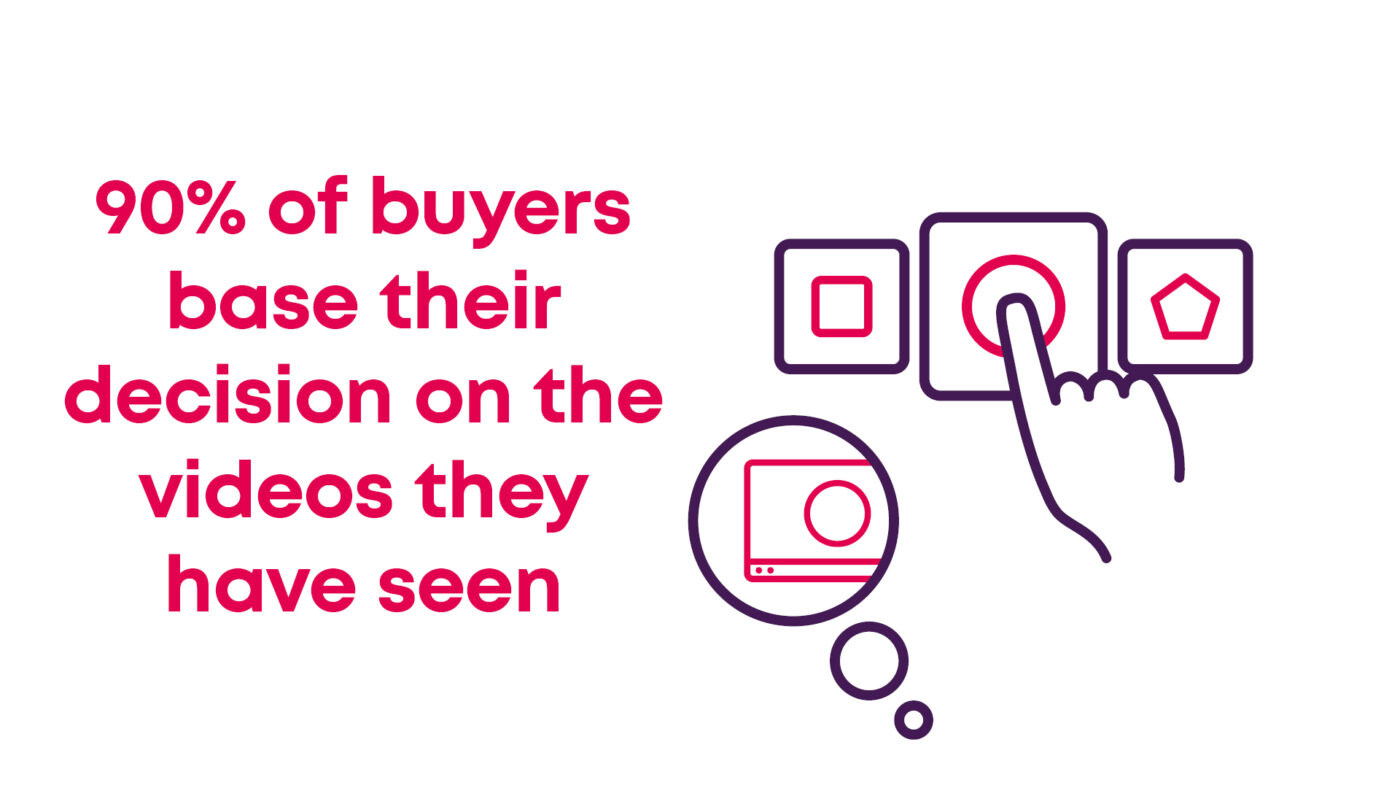 Written reviews and ratings help people to make the final step and the final decision about buying a particular product. But what are the steps and actions to get there? At the beginning, people look carefully for information on how to solve a current problem they have. The next step is to find possible products that can help solve the problem. Carefully study the products and compare them with each other. It is the video product reviews that allow this information to be captured in a visual, easy to understand and credible form. How often do you make a final decision on a product by looking at its review on YouTube?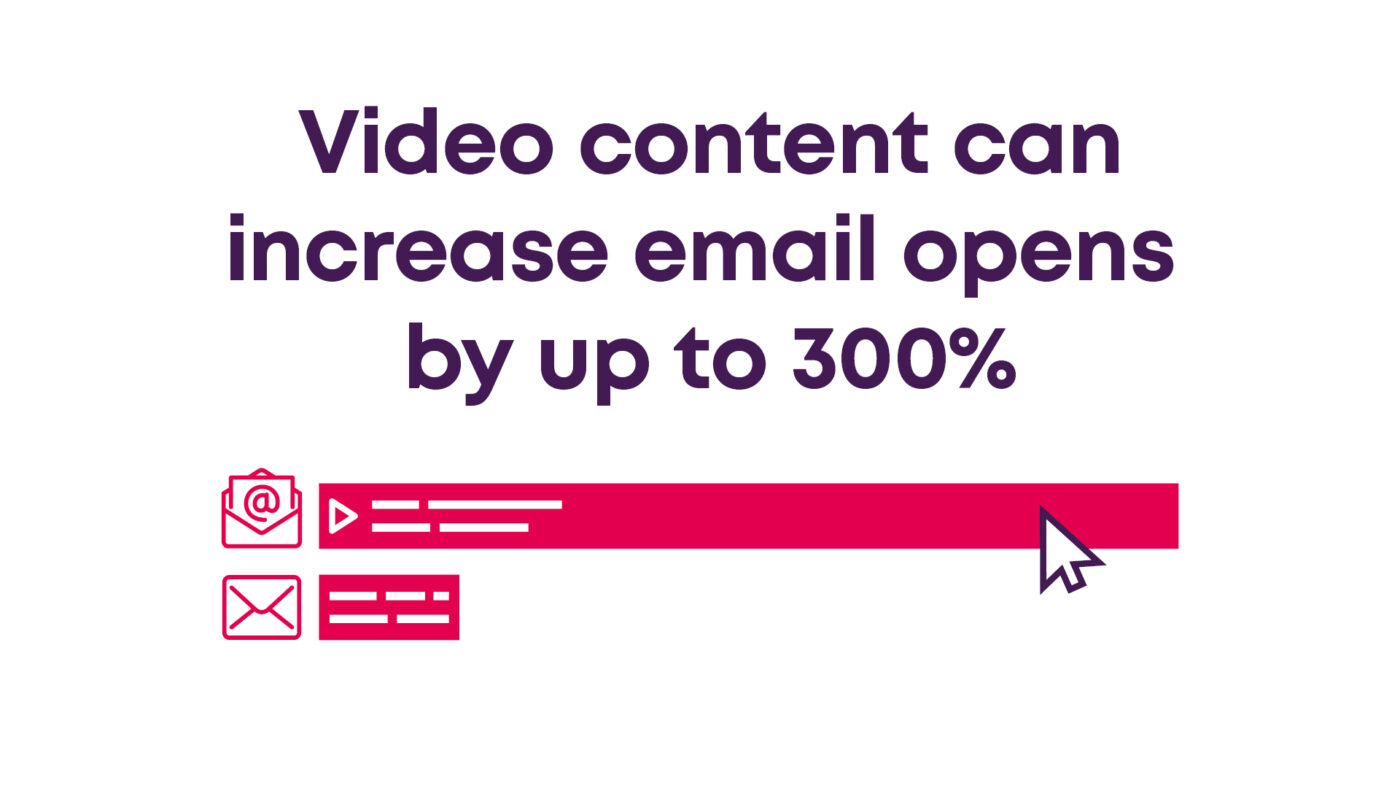 We are all lazy and at the next opportunity we will choose not to read an email unless it is addressed to you. Or quickly run over it and forget it. Any video content in an email appeals to this characteristic. Even if an email seems unengaging at the time, we are likely to at least start watching the attached video. At this point, the email has a chance to become topical.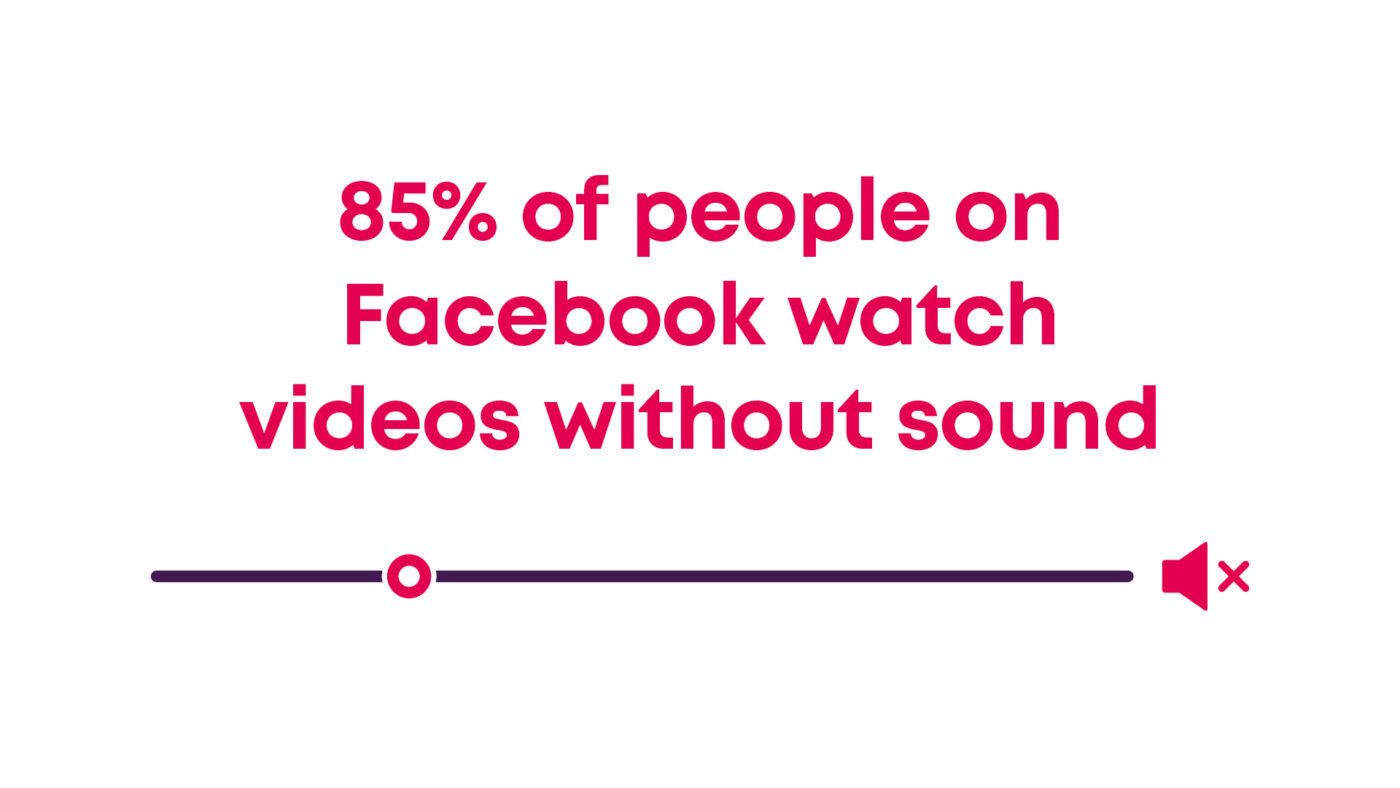 Did you notice how often you cut off the sound of a video when you were scrolling through Facebook? Did it happen automatically? But did you still get the message of the video? Statistically, 85% of people on Facebook watch videos without sound. This is an important fact that you need to take into account if you communicate with your customers directly on Facebook. Video content should be tailored so that, even without sound, its message is clear and unambiguous.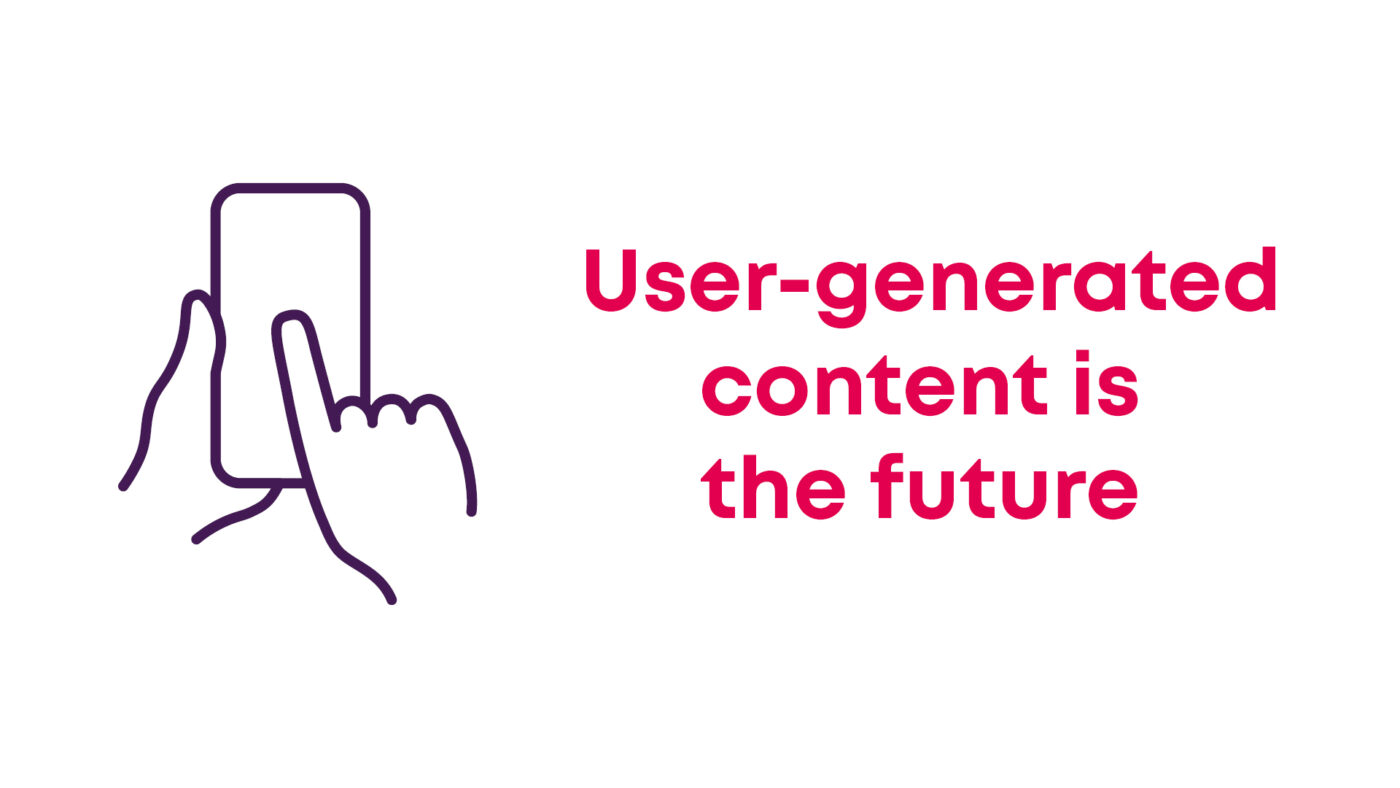 A glimpse into the near future – user-generated videos are becoming increasingly popular. They have a sense of authenticity that professionally produced commercials do not, even if both are scripted. You feel that the person on the other side of the screen is exactly like you. That this person can be trusted more. That the information in this video is as transparent as possible. No one is trying to sell anything to anyone, just giving their individual opinion and assessment. However, these videos are also processed before they appear on the web. The next trend is that videos will be uploaded without processing, just like live broadcasts. They will be even more authentic.
want a cool video for your business?
contact us and we'll make one for you!