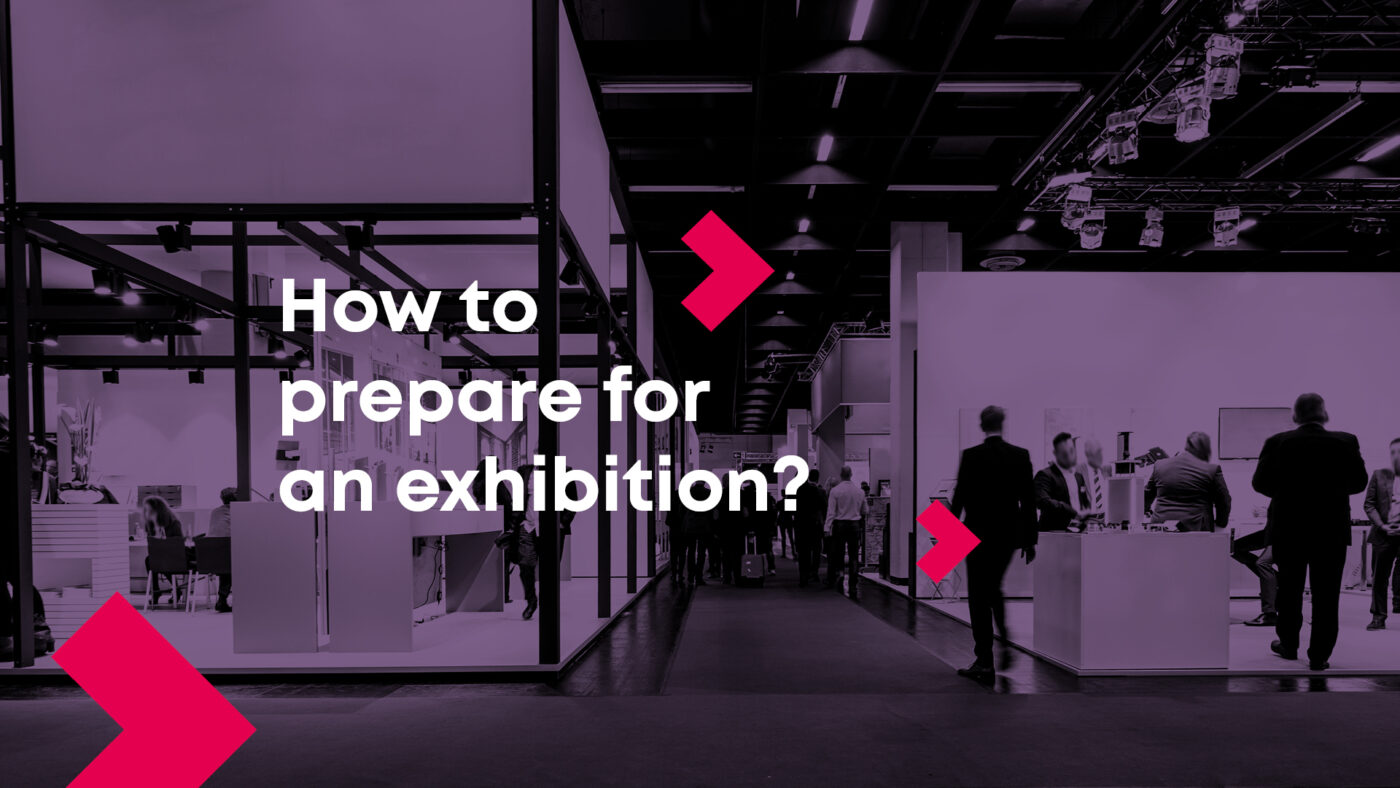 All mistakes at exhibitions happen for one reason – lack of a plan. To exploit the full potential of trade fairs, you need to build a strategy before you register, ideally 4-6 months before the show. To help you plan and avoid forgetting important things, enivo has created an information sheet with plan steps, checklists and to-do lists.
objective. When choosing which exhibition to attend, consider the industry, whether it is relevant to your business and whether your customers will be present. After selecting your exhibition, determine what your objective will be – this could be the number of potential customers approached or the number of orders placed. The main criterion for setting a target: it must be easily measurable.
budget. The main costs of exhibitions are participation fees and venue rental, exhibition stand and displays, transport costs for the stand as well as for your products and staff, promotional materials, staff salaries (if you involve people outside working hours) and publicity. Plan for an extra contingency of 10-20%.
team. Select the staff who will take part in the exhibition. At this stage, it is important to remember that these people will represent your company, so they need to be fluent in your services and products, and they need to radiate your company values. Plan for staff who can replace others if one of the original participants is suddenly absent for various reasons. Consider how big your planned exhibition stand is – don't overcrowd it with staff.
exhibition stand. Plan your stand. At this stage, it's important to understand whether you want it to serve just one exhibition or several – a successful exhibition stand can help you get recognized next year. At this stage, find the suppliers you will work with and check their experience. Choose your products and services to focus on, what activities to run at your stand and at what times.
marketing. Most visitors make up their minds well in advance about which exhibitions they are going to, so it is important to keep them informed. Use digital channels – publish information on your website, social media, send emails to potential customers. Tell us about your plans, where and when you can be found. Use your email signature creatively, with information about where and when you can be found.
contacts. Decide what to do with the contacts you get from the exhibition. This section is very important and must not be neglected. According to various statistics, 80% of exhibition contacts are not contacted. Those who are contacted have waited more than 50 days after the exhibition. To avoid adding to these statistics, this section of the plan should include how you will contact potential customers, what categories you will provide for contacts, what message you will give, how often you will contact them and who will be responsible for contacting contacts.
A strategy will give you and your staff confidence – it will eliminate accidents, make goals realistic and achievable, and make organising the fair easier. After the show, discuss the results – what was successful, what needs to be changed for next time, listen to suggestions from the participants. Celebrate a successful exhibition!
getting ready for the exhibition? We will help you!