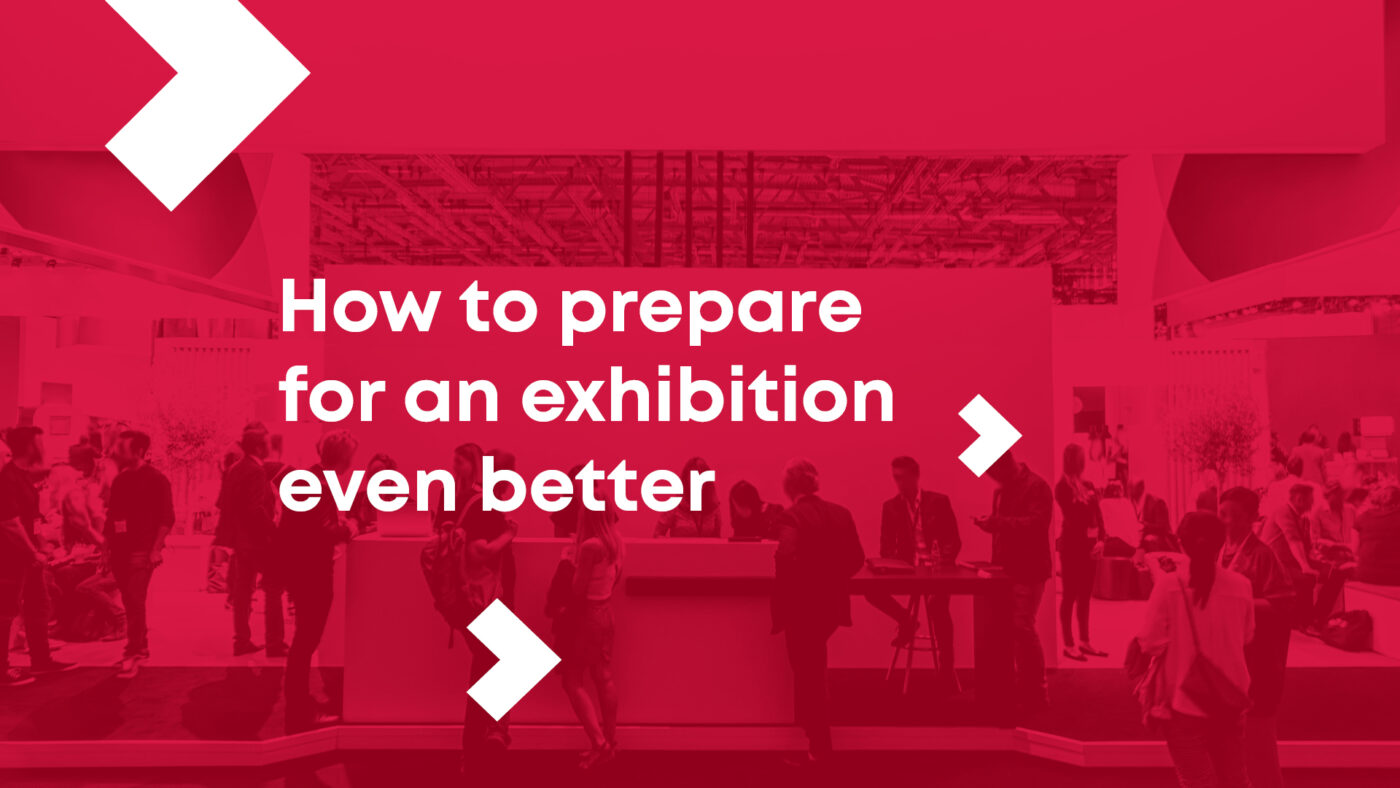 You must have read enivo's small but very serious collection of tips on how to prepare for a trade exhibition. If you haven't already, make sure you read it, as you'll also find a free form to help you prepare for the exhibition in a structured way.
For any company, participation in an exhibition is always a responsible undertaking with a financial investment. This doesn't mean that participating in an exhibition has to be monotonous or boring. To make your exhibition experience more interesting, we've put together some more fresh tips that will be both useful and relevant for you today:
before the exhibition:
research competitors' and other exhibitors' participation in previous exhibitions, learn from their best experiences and practices
start designing your stand and promotional material early, allowing time for changes, coordination and production
make a space in your stand where visitors can take a breath, have a coffee – they will be more open to conversation
plan in advance all the resources you will need – electricity, internet, promotional materials to hand out, competitions, activities, extra staff, coffee machine with beans, etc.
announce your participation in the exhibition to all potential and existing customers via all channels (email, website, social networks, etc.)
share your stand design on social media – others will see that you're serious and you'll be easier to find
follow and actively communicate with the organisers on social media, engage in conversations, use hashtags
during the exhibition:
your company's stand must create a positive first impression, which means not only an eye-catching design, but also your team's communication with visitors – professional, friendly but unobtrusive
decide how to motivate your team so that the return at the exhibition is not only as effective as possible, but also positive and relaxed
make sure your exhibition team doesn't run out of anything for the duration of the exhibition (yes, including business cards)
find ways to encourage visitors to interact with your stand – touch screens, virtual reality, games, competitions, lottery, contests, donation box, etc.
be active on social media throughout the exhibition – show where your stand can be found and why it's worth visiting. Turn on live streaming or at least write news at regular intervals
Most of the work starts after the end of the exhibition. Your company has invested some money in exhibiting and wants to get it back in spades. Don't wait. Continue active communication with those visitors who expressed interest and left their contact details, preferences and comments a day or two after the exhibition
getting ready for the exhibition? We will help you!