ad design
We'll create a tasteful advertising design that meets your company's guidelines for all types of products – print and digital.
Fast and professional design of your advertising in line with your company's corporate guidelines.
From flyers to outdoor and digital advertising, we'll design any of your promotional products.
CONTACT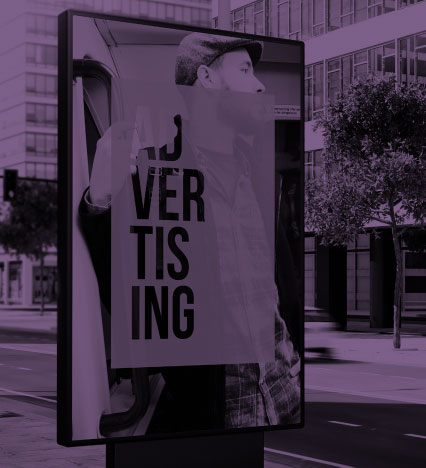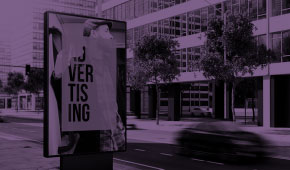 Advertising design is a combination of marketing and graphic design. Its sole purpose is to sell a product or service. While graphic design has a certain amount of creative freedom, advertising design needs to be strategic. Adverts can be fun, but they must be professional.
Consistency is an important element of advertising design. If you, as a marketer, think that design is boring and familiar, that's okay.
Today, there are many channels where you can advertise. Each channel has its advantages and disadvantages, and only through detailed research will it be possible to understand which channel is most suitable for which advertisement.
The biggest and most popular channels:
TV and Youtube for video ads
podcasts and radio for audio ads
newspapers and magazines
various types of printed material
environmental and advertising on transport
social networks – Instagram, Facebook, Twitter, LinkendIn, TikTok, Pinterest, Youtube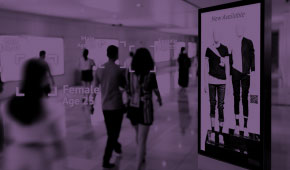 video and display advertising
Gone are the days when video ads were only seen on TV. With the rapid development of YouTube, video advertising has moved online. Although this type of advertising requires more investment due to the complexity of development, the returns can be much higher than for simple advertising.
The main advantage of display ads is the volume of impressions. Unfortunately, in most cases this goes hand in hand with a low average click-through rate. The main reason is that people simply don't notice the ad. The online environment is already stimulating and advertising should be able to stand out, not disappear. Knowing this, and knowing the environment in which the ad will appear, the design should be as different as possible.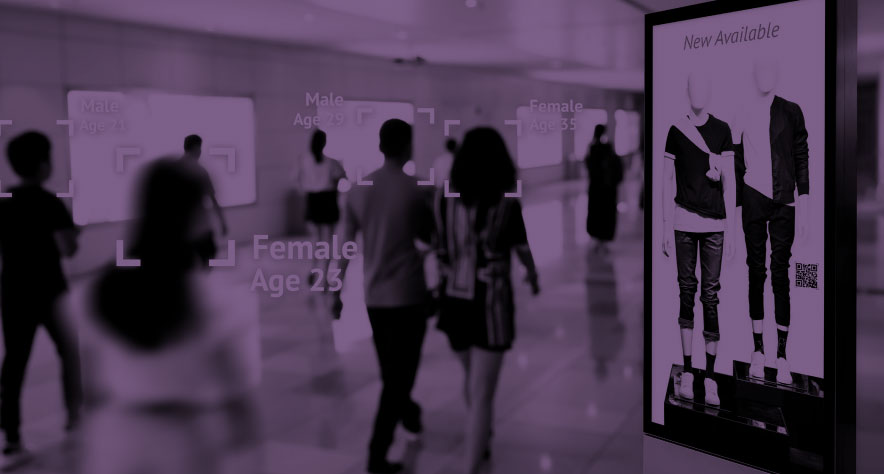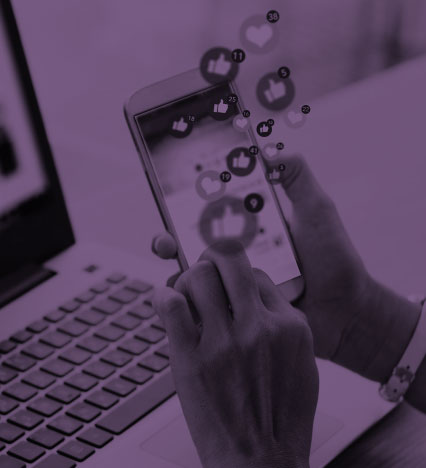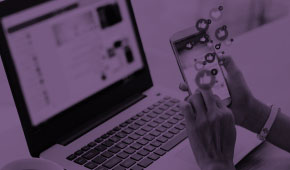 advertising on social networks and at events
Depending on what your business offers, social media advertising can visibly increase your customer base and brand awareness. However, it is important to bear in mind that social networks are full of content, which is regularly created and consumed in massive volumes and at a very fast pace. To ensure that the offer is not lost in all this messaging but is visible, the design of advertising is of the utmost importance. 
Ads and messages that stand out, that differ from everyday content, work well in social networks. This can be a visual difference in design or a non-standard message text. We are used to filtering large amounts of information on a daily basis, so any deviation from what we are used to will stop us.
Events are a great way to meet your target audience face-to-face. The product or service being promoted should fit in with the overall theme of the event, complement it. People will be interested in seeing what is on offer if it is relevant to the place and time. Promotion at an event can take many forms – activities, stands and installations, promotional materials and souvenirs, live streaming on social media, etc.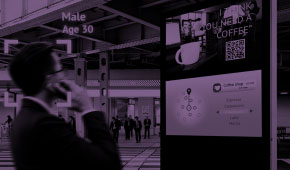 environmental advertising
All advertising outside the house is defined as outdoor advertising. It's not just the usual banners on walls or fences, but also all kinds of advertising on vehicles, in supermarkets, shop windows, screens, cinemas, billboards, various installations and other standard and non-standard solutions.
Outdoor advertising is limited only by the imagination, because technically almost anything can be made and installed. How many interesting stand solutions have I not seen in supermarkets or at festivals that particularly attract the attention of visitors. People are also sharing more photos of interesting out-of-the-box solutions on social media, because it's unusual, out of the ordinary. This provides additional free advertising for the product in question.
It is becoming increasingly difficult to compete with the smart devices we are immersed in every day. To stand a chance, environmental advertising must both adapt to rapid technological developments and remain unique. This can be achieved through a variety of technically and design innovations. The banner no longer has to be on one plane, it can be designed in three dimensions, playing with the offer in a fun and precise way. You can also create different spatial installations that evoke the brand. Technology can be used to your advantage to create a variety of 3D and virtual reality ads that can also be linked to smart devices.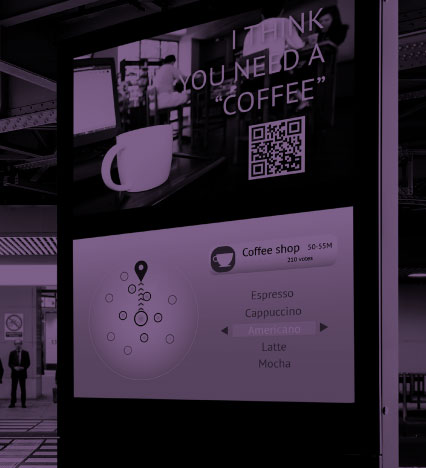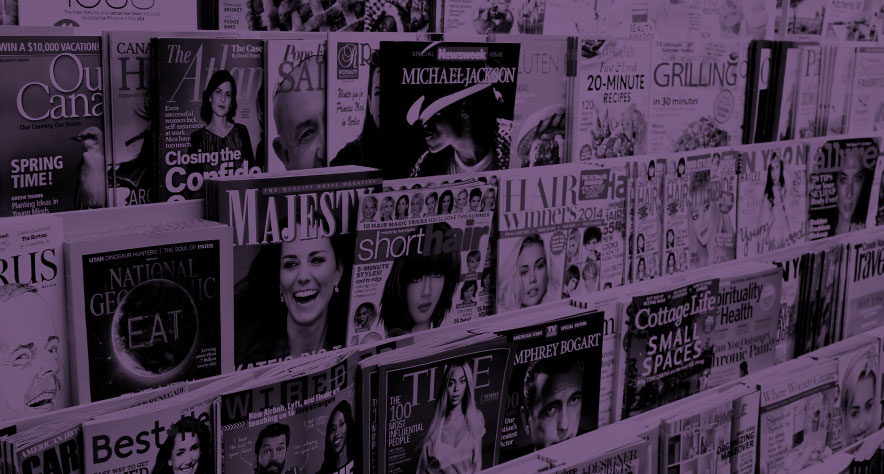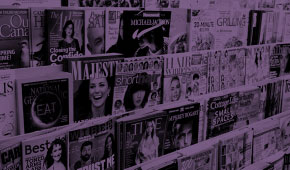 Print advertising has not lost its relevance, it has just become more targeted. Mass advertising has in most cases moved from letterboxes to the digital environment. Personalised advertising has become so expensive that it can start to be considered exclusive compared to email campaigns. You need to be 100% sure of the concept, design and message of your print ad, as it will be very expensive to make corrections once it is printed.
Advertising in magazines is still relevant, whether in print or digital format. Each magazine has its own specific audience, which makes it easy to design the ads and predict the returns. Of course, design is always important and content is king.
Akzo Nobel Baltics
We recommend "enivo" as a reliable cooperation partner if the precision and speed of layout development are important.
Akzo Nobel Baltics
marketing specialist
Sarmite Palkavniece
Biocodex
Communication with "enivo" is easy and positive, the company employs very responsive, kind and professional people who help to implement our ideas and technically create the necessary marketing materials.
Biocodex
company manager
Marita Basena
COMPENSA
We have seen that the quality of enivo lives up to its name and deeds, not only in words.
COMPENSA
sales support manager
Kristine Sternberga
Gedeon Richter
Project managers are experienced in both printing and pharmaceutical project management, so good cooperation between our companies has developed very quickly.
Gedeon Richter
product manager
Ingrida Dzirniece
GRIF
enivo brings together people who are passionate about their work. The team is supportive and flexible, collaboration is not just impersonal business.
GRIF
marketing specialist
Anatolijs Grigorjevs
HANSA FLEX HIDRAULIKA
"enivo" employs responsive, professional, creative and open people who always deliver the desired end result with their attitude and performance.
HANSA FLEX HIDRAULIKA
member of the board
Inese Snitko
Klinta
We strongly recommend to turn to "enivo" if you want individual treatment and unique, interesting solutions.
Klinta
member of the board
Andrejs Balodis
Laboratorija AUCTORITAS
Finding a trusted partner in advertising services is like finding a good hairdresser or dentist. From heart we can advise any potential client – if you want the best, then enivo is it.
Laboratory AUCTORITAS
chairman of the board
Edgars Baranovics
Oribalt Rīga
If project has a tangible commitment from the people in charge, the end result should meet and exceed client's expectations.
Oribalt Riga
head of medicines
Egita Cirite
Ruukki
The team is made up of reliable, responsive, creative and highly versatile professionals who see the client and their needs as their own. The quality of work, responsiveness and special treatment of the client is of the highest level.
RUUKKI
marketing specialist
Agnese Skalbe
Servier Latvia
Project managers dig deep into each project, look for the best solutions and really stick with the client until the project is complete.
Servier Latvia
general director
Janis Leja
Velux Latvia
The work has always been fast, precise and carried out with an extremely high sense of responsibility. The staff is attentive to all our requirements, even if they change during the development process.
Velux Latvia
marketing coordinator in the Baltic States
Katrina Rugena


contact us before your visit
Weekdays from 8.00 to 17.00
Address: 42 Pernavas Street, Riga, LV-1009, Latvia (easy access to the parking lot from 22 Vārnu Street)
Phone +371 67 278 992,
+371 20 159 890
E-mail: enivo@enivo.eu
Weekdays from 8.00 to 17.00
Address: 42 Pernavas Street, Riga, LV-1009, Latvia
(easy access to the parking lot from 22 Vārnu Street)
Phone +371 67 278 992, +371 20 159 890
E-mail: enivo@enivo.eu