audio
We'll record and process any kind of audio for your business – voice-overs, podcasts, commercials, presentations etc.
We can also process your existing recordings – transcribe the text, translate, dub, edit, add sound effects.
Not enough with only audio? We can also create all kinds of video content for your business – advertising, product reviews, greetings, invitations, commercial videos etc.
CONTACT US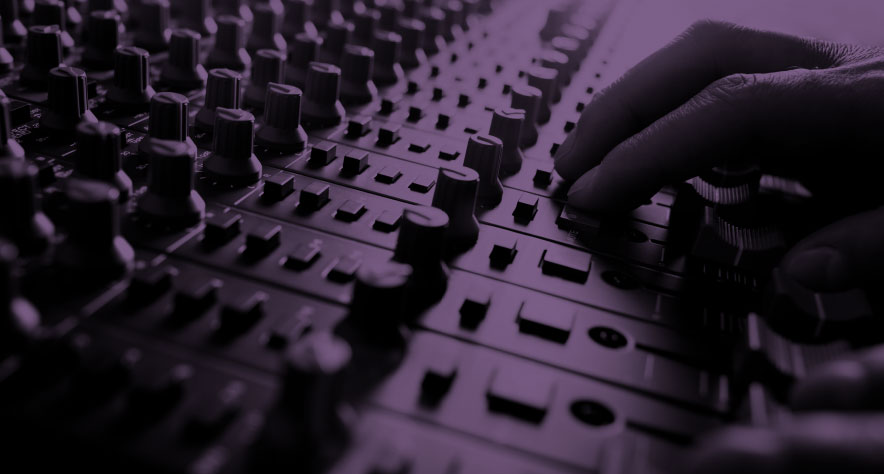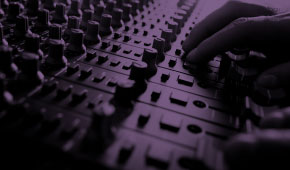 Sound is produced when a sound source starts to vibrate. The energy of the vibrations stirs nearby air molecules, which pass this energy on to other air molecules until the energy runs out. This is similar to what happens when a stone is thrown into the water – the waves that are created fall away from the stone. Similarly, sound becomes quieter when it is further away from the source. The sound is recorded using a microphone. A diaphragm in the microphone reacts to changes in air pressure and the resulting vibrations are converted into an electric current, which is recorded in analogue or digital format. This recording can be played back using various playback devices and equipment. Nowadays all recordings are digital, which only becomes analogue at the moment of playback.
Depending on the type and size of the project, recording studios can be divided into two categories – commercial and home studios.
Commercial studios are mostly used for large-scale projects and have the main advantages of being able to accommodate a large number of people, access to various types of professional equipment and the ability to work 24/7. Commercial studios can be divided by the type of project music recording, live streaming, sound effects, voice recording.
As technology advances, home studios are becoming increasingly popular and feasible even on a small budget. Even though a home studio only takes up one or two rooms, it can provide recordings that meet music standards because it is equipped with the right equipment and soundproofing. Home recording studios cannot accommodate large numbers of people and are therefore popular with individual artists, including professional voice-over artists.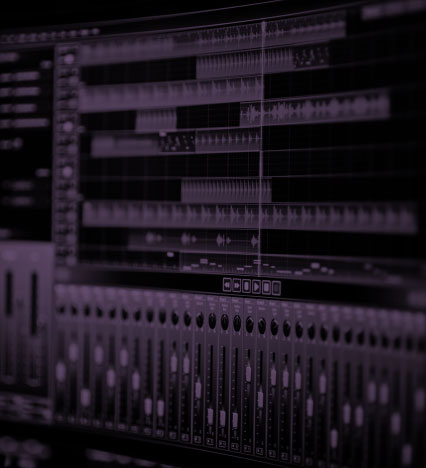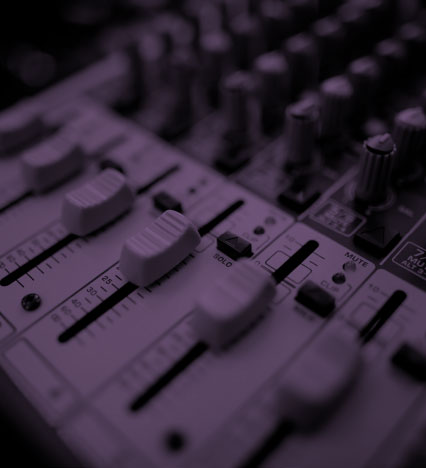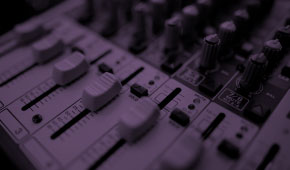 For your convenience, we have set up a home recording studio where we can realize your various video and audio projects. Although the studio is small, the possibilities are vast:
creating audio ads
voice recordings
podcasts
presentations
lectures
product overview
speeches and greetings
etc..
You no longer need a commercial studio to produce quality video and audio content, it's all about desire and doing. enivo can definitely help you, feel free to contact us with any questions you may have.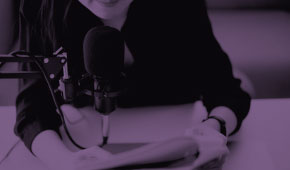 A podcast is an audio program (like radio), but you can listen to it anywhere, anytime. As long as it is audio only, you can listen to it in the car, at the gym, finishing boring daily tasks etc. A podcast program is usually made up of several programs that share a common theme and the content is original. A podcast does not have the limitations that radio programs tend to have, for example:
they can be 1 minute or 3 hours long
their transmission frequency may be irregular
they can be voice recordings on any topic
they can be run by one person or by a group of people
One of the biggest advantages of podcasts is the diversity of their content. Nowadays, you can find a podcast to suit almost anyone's taste on any topic of interest. We'd love to help you get your content into the public domain.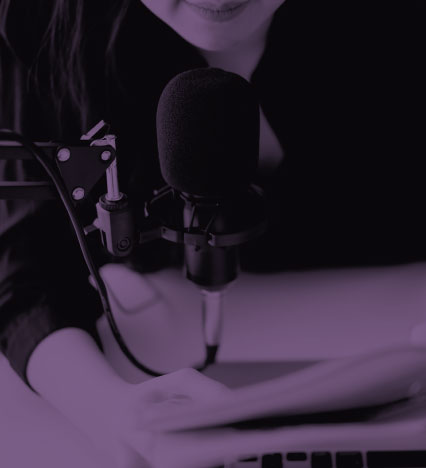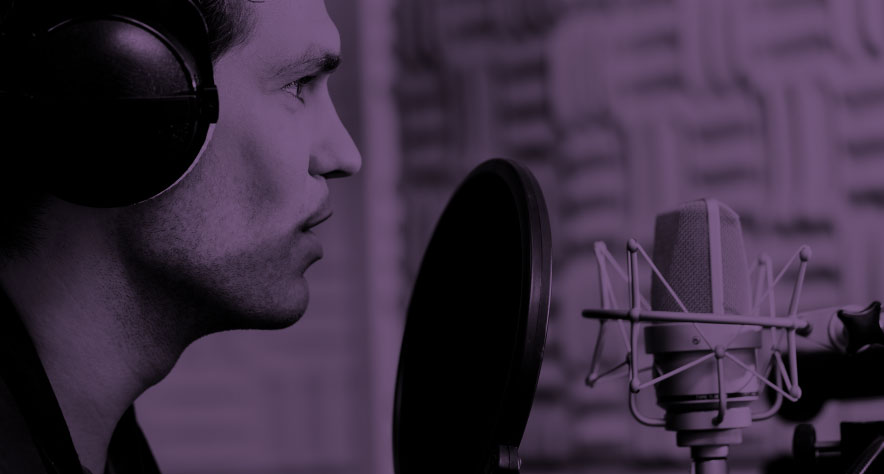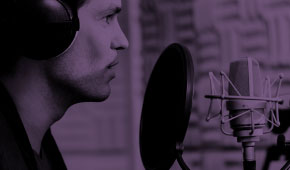 what is a sound effects library – audiobank?
Each audio project consists of several elements, including different sound effects. In most cases, it is not realistic to create these sound effects completely from scratch due to time and budget constraints. Nor is it necessary, as there are now dozens of audio libraries available with tens of thousands of different sound effects that can also be adapted to the project at hand. It is no longer necessary to invest astronomical amounts of money to have a professionally produced video or audio commercial. When new content is needed quickly and regularly, using a sound effects library is a huge advantage.
Akzo Nobel Baltics
We recommend "enivo" as a reliable cooperation partner if the precision and speed of layout development are important.
Akzo Nobel Baltics
marketing specialist
Sarmite Palkavniece
Biocodex
Communication with "enivo" is easy and positive, the company employs very responsive, kind and professional people who help to implement our ideas and technically create the necessary marketing materials.
Biocodex
company manager
Marita Basena
COMPENSA
We have seen that the quality of enivo lives up to its name and deeds, not only in words.
COMPENSA
sales support manager
Kristine Sternberga
Gedeon Richter
Project managers are experienced in both printing and pharmaceutical project management, so good cooperation between our companies has developed very quickly.
Gedeon Richter
product manager
Ingrida Dzirniece
GRIF
enivo brings together people who are passionate about their work. The team is supportive and flexible, collaboration is not just impersonal business.
GRIF
marketing specialist
Anatolijs Grigorjevs
HANSA FLEX HIDRAULIKA
"enivo" employs responsive, professional, creative and open people who always deliver the desired end result with their attitude and performance.
HANSA FLEX HIDRAULIKA
member of the board
Inese Snitko
Klinta
We strongly recommend to turn to "enivo" if you want individual treatment and unique, interesting solutions.
Klinta
member of the board
Andrejs Balodis
Laboratorija AUCTORITAS
Finding a trusted partner in advertising services is like finding a good hairdresser or dentist. From heart we can advise any potential client – if you want the best, then enivo is it.
Laboratory AUCTORITAS
chairman of the board
Edgars Baranovics
Oribalt Rīga
If project has a tangible commitment from the people in charge, the end result should meet and exceed client's expectations.
Oribalt Riga
head of medicines
Egita Cirite
Ruukki
The team is made up of reliable, responsive, creative and highly versatile professionals who see the client and their needs as their own. The quality of work, responsiveness and special treatment of the client is of the highest level.
RUUKKI
marketing specialist
Agnese Skalbe
Servier Latvia
Project managers dig deep into each project, look for the best solutions and really stick with the client until the project is complete.
Servier Latvia
general director
Janis Leja
Velux Latvia
The work has always been fast, precise and carried out with an extremely high sense of responsibility. The staff is attentive to all our requirements, even if they change during the development process.
Velux Latvia
marketing coordinator in the Baltic States
Katrina Rugena


contact us before your visit
Weekdays from 8.00 to 17.00
Address: 42 Pernavas Street, Riga, LV-1009, Latvia (easy access to the parking lot from 22 Vārnu Street)
Phone +371 67 278 992,
+371 20 159 890
E-mail: enivo@enivo.eu
Weekdays from 8.00 to 17.00
Address: 42 Pernavas Street, Riga, LV-1009, Latvia
(easy access to the parking lot from 22 Vārnu Street)
Phone +371 67 278 992, +371 20 159 890
E-mail: enivo@enivo.eu