web design
We'll create tasteful designs for your company's various digital products.
Prompt and professional web design development, following your company's corporate guidelines.
We'll create a web design for any product, from a web banner to a website and a full advertising campaign.
CONTACT US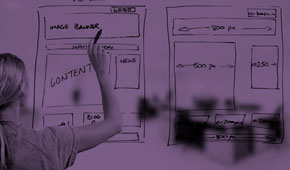 Web design is primarily the visual design of a website or application. This design then needs web development to function technically, which is often done by someone else. Although technology has advanced to the point where anyone can create a website or app, most people do not have the knowledge or understanding to do it well.
Nowadays, more and more people are connecting to the internet via a mobile device because it is always close at hand. This means that today, web design is initially created for smart devices, leaving the desktop version as a secondary consideration. This trend will only continue to grow as device and internet technologies continue to evolve and people spend more and more time on the web.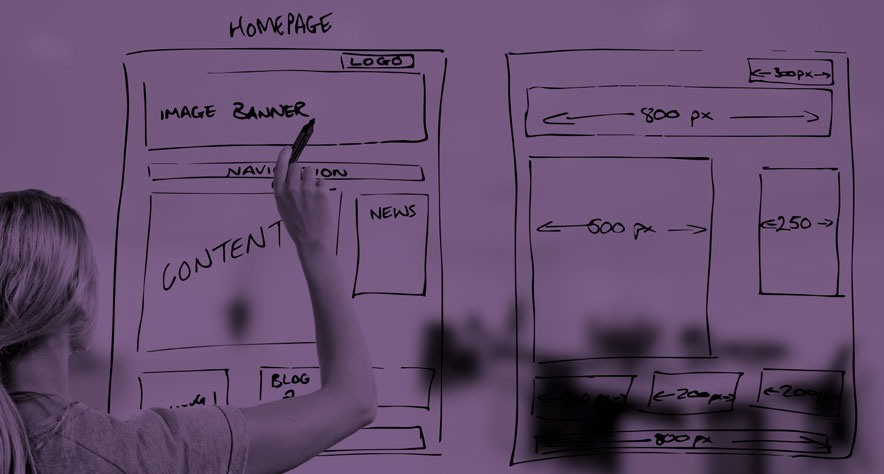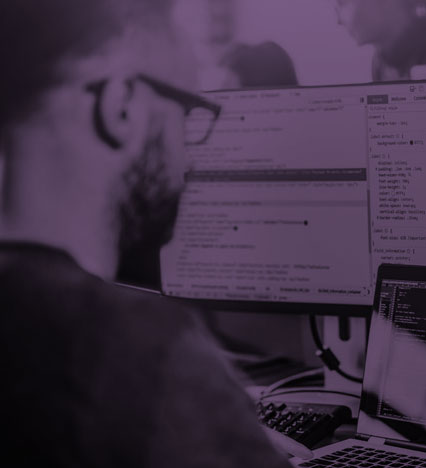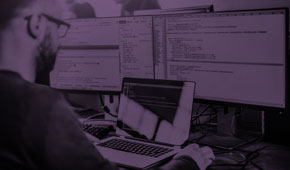 It is more than 32 years (06.08.1991) since the first website appeared on the internet. It was simple and consisted only of text. Since then, there have been several major innovations that have made web design what we see it today:
1995 – JavaScript appeared, making it possible to make web pages dynamic and interactable
1996 – Adobe Flash gave web designers the freedom to create even more dynamic websites by adding video, audio and animations
1998 – CSS appeared, making it easier and simpler to design fonts, add background images and colors
2000 – PayPal appeared, starting a wave of online commerce
2007 – with the first iPhone, web designers were forced to adapt and design to look good on smart devices, taking into account screen size limitations
2010 – the idea of responsive design was born
2012 – flat design emerged and started its victory parade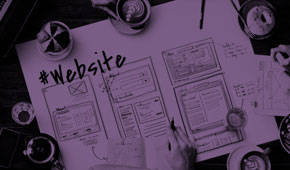 the aim and objectives of web design
The main goal of web design is to help users get to the information they are actively seeking. To achieve this goal, we need to work on many tasks at the same time:
SEO – adjust content to be found faster in search engines
user satisfaction – the user experience on the website must be positive in order to create a desire to return
responsiveness – the website must be accessible on all devices
brand consistency – web design must be consistent with brand guidelines, thus promoting credibility and recognition
technical optimisation – everything must work quickly, with as few failures as possible
conversion – the right placement of elements and user guidance will increase the number of potential customers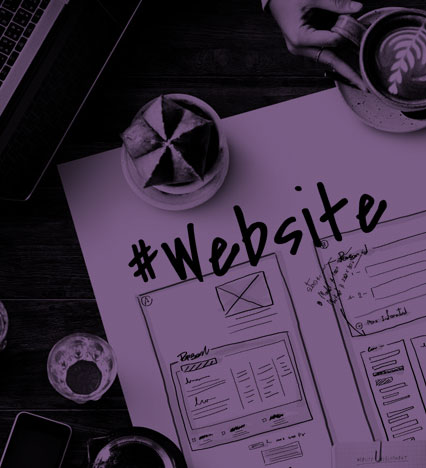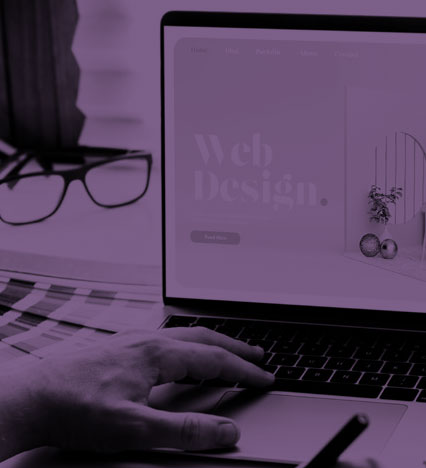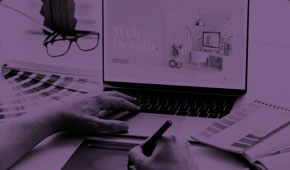 related types of web design
Although web design may at first appear to be a one-size-fits-all concept, it can be broken down a little further:
UX (user experience) design – responsible for making the product intuitive and easy to use while achieving business goals
UI (user interface) design – responsible for making the product work on different platforms and have easy, smart navigation
Front-End Web Development – a highly technical way of designing because it focuses directly on code
visual design – everything the user sees (background images, buttons, icons) and how these elements are adapted to different devices
Information Architecture Design – responsible for the hierarchy of content placement and accessibility to maximise user understanding
Akzo Nobel Baltics
We recommend "enivo" as a reliable cooperation partner if the precision and speed of layout development are important.
Akzo Nobel Baltics
marketing specialist
Sarmite Palkavniece
Biocodex
Communication with "enivo" is easy and positive, the company employs very responsive, kind and professional people who help to implement our ideas and technically create the necessary marketing materials.
Biocodex
company manager
Marita Basena
COMPENSA
We have seen that the quality of enivo lives up to its name and deeds, not only in words.
COMPENSA
sales support manager
Kristine Sternberga
Gedeon Richter
Project managers are experienced in both printing and pharmaceutical project management, so good cooperation between our companies has developed very quickly.
Gedeon Richter
product manager
Ingrida Dzirniece
GRIF
enivo brings together people who are passionate about their work. The team is supportive and flexible, collaboration is not just impersonal business.
GRIF
marketing specialist
Anatolijs Grigorjevs
HANSA FLEX HIDRAULIKA
"enivo" employs responsive, professional, creative and open people who always deliver the desired end result with their attitude and performance.
HANSA FLEX HIDRAULIKA
member of the board
Inese Snitko
Klinta
We strongly recommend to turn to "enivo" if you want individual treatment and unique, interesting solutions.
Klinta
member of the board
Andrejs Balodis
Laboratorija AUCTORITAS
Finding a trusted partner in advertising services is like finding a good hairdresser or dentist. From heart we can advise any potential client – if you want the best, then enivo is it.
Laboratory AUCTORITAS
chairman of the board
Edgars Baranovics
Oribalt Rīga
If project has a tangible commitment from the people in charge, the end result should meet and exceed client's expectations.
Oribalt Riga
head of medicines
Egita Cirite
Ruukki
The team is made up of reliable, responsive, creative and highly versatile professionals who see the client and their needs as their own. The quality of work, responsiveness and special treatment of the client is of the highest level.
RUUKKI
marketing specialist
Agnese Skalbe
Servier Latvia
Project managers dig deep into each project, look for the best solutions and really stick with the client until the project is complete.
Servier Latvia
general director
Janis Leja
Velux Latvia
The work has always been fast, precise and carried out with an extremely high sense of responsibility. The staff is attentive to all our requirements, even if they change during the development process.
Velux Latvia
marketing coordinator in the Baltic States
Katrina Rugena


contact us before your visit
Weekdays from 8.00 to 17.00
Address: 42 Pernavas Street, Riga, LV-1009, Latvia (easy access to the parking lot from 22 Vārnu Street)
Phone +371 67 278 992,
+371 20 159 890
E-mail: enivo@enivo.eu
Weekdays from 8.00 to 17.00
Address: 42 Pernavas Street, Riga, LV-1009, Latvia
(easy access to the parking lot from 22 Vārnu Street)
Phone +371 67 278 992, +371 20 159 890
E-mail: enivo@enivo.eu