content marketing
We'll create the graphic design for any of your content marketing campaigns – print and digital.
Have a story you want to visualize but don't know how? We'll help you!
Need video content? We'll film, voice-over, voice-over, edit.
CONTACT US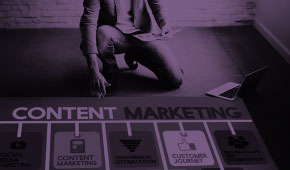 Content marketing is a strategic marketing approach that focuses on the creation and distribution of valuable, relevant and consistent content to attract and retain a clearly defined audience and drive financial action. Instead of directly promoting your product or service, you provide valuable content that helps customers solve their problems. Content marketing is used by both – large and small companies.
Content is king and will only grow in importance and volume in the future. Only brands that regularly share valuable content on different channels – blog, Facebook, LinkedIn, Google campaigns etc. – remain in the customer's subconscious. Quality content should not be underestimated.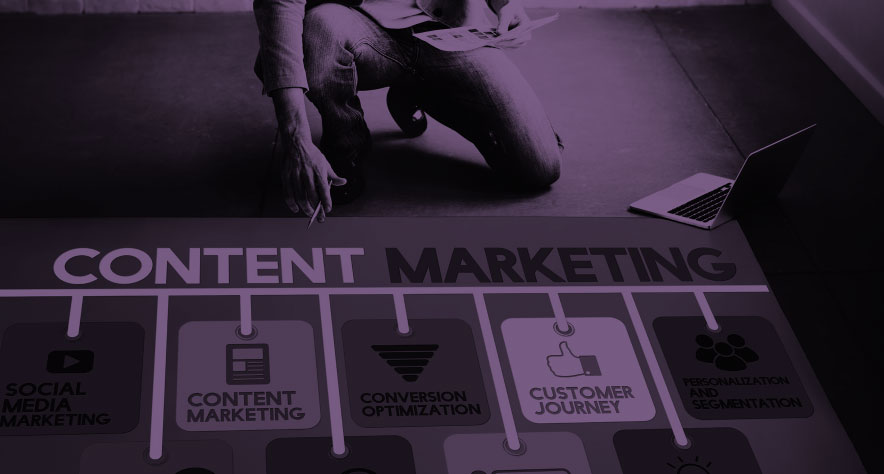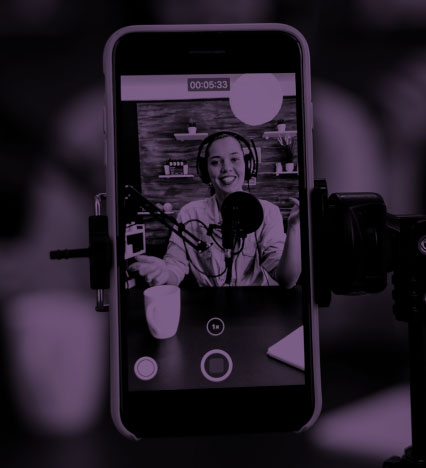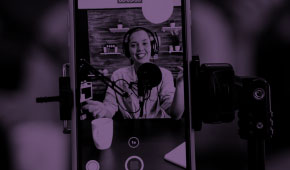 how to activate content marketing in your company?
Content marketing may seem big and overwhelming at first, but it's not. Successful content marketing is easy to manage and sustaine. To make this process easy to organize, it is sufficient to follow the following steps:
identify your audience, their interests, problems, preferences
assess the most appropriate communication formats (blog, social media posts, videos, images, short messages etc.)
decide who (colleagues in the company or the agency) will be responsible for thinking, polishing and proofreading content ideas
assess which communication channels will be most appropriate – email, blog, social media etc.
knowing your audience's preferences, create a plan for the next 6 months, including all content marketing elements and their average development time, available resources, budget and communication channels
follow the best examples and produce content that provides valuable advice to the reader and will be easily understood by most people. Avoid using specific terms and jargon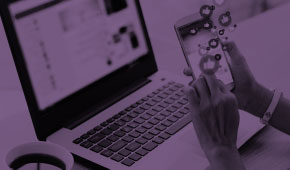 types of content marketing
There are many types and it is impossible to list them all. If you use guerrilla marketing, the number of unique opportunities is not limited at all. In most cases, however, they use methods that have already been tested in practice and are likely to reach a large number of people, such as:
posting content on social media platforms (Instagram, Facebook LinkedIn, TikTok, Twitter)
blogging
creating infographics
paid advertising
Each brand and the products or services it offers will have a unique combination of content marketing types that work best. There is no one formula for success and only by trying will you know what works best. Only those who do nothing make mistakes.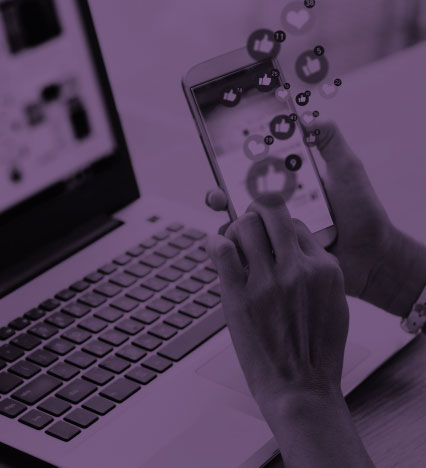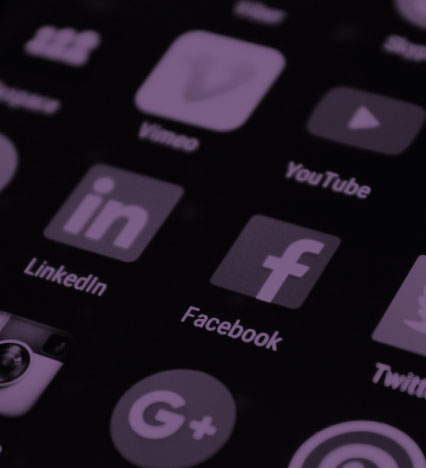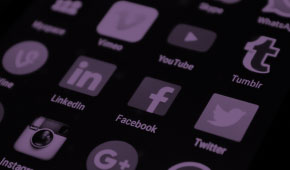 Each social media has its own unique advantages, users and advertising opportunities. To understand which channel is right for your campaign, you need to know at least the basics about each of the most popular ones:
Facebook – ~2.9 billion users, large audience, 98% use it on their phone. Suitable for the B2C segment with immediate sales
YouTube – ~2.6 billion users, a person spends an average of 18 minutes a day on the platform. Suitable for both B2B and B2C segments. Here people do more research, so the focus should be on brand awareness rather than sales
Instagram – ~2 billion users, 60% of whom use it daily. Suitable for both B2B and B2C segments, carousel ads and recordings work best
TikTok – ~1 billion users, a person spends an average of 40 minutes a day on the platform. Suitable for the B2C segment with immediate sales
LinkendIn – ~830 million users, suitable for the B2B segment as the platform focuses on professionals
Twitter – ~436 million users, 80% on their phone. Suitable for B2B or B2C segment
There are other social media, but they are not yet popular in Latvia – Pinterest, Snapchat, Reddit etc.
Akzo Nobel Baltics
We recommend "enivo" as a reliable cooperation partner if the precision and speed of layout development are important.
Akzo Nobel Baltics
marketing specialist
Sarmite Palkavniece
Biocodex
Communication with "enivo" is easy and positive, the company employs very responsive, kind and professional people who help to implement our ideas and technically create the necessary marketing materials.
Biocodex
company manager
Marita Basena
COMPENSA
We have seen that the quality of enivo lives up to its name and deeds, not only in words.
COMPENSA
sales support manager
Kristine Sternberga
Gedeon Richter
Project managers are experienced in both printing and pharmaceutical project management, so good cooperation between our companies has developed very quickly.
Gedeon Richter
product manager
Ingrida Dzirniece
GRIF
enivo brings together people who are passionate about their work. The team is supportive and flexible, collaboration is not just impersonal business.
GRIF
marketing specialist
Anatolijs Grigorjevs
HANSA FLEX HIDRAULIKA
"enivo" employs responsive, professional, creative and open people who always deliver the desired end result with their attitude and performance.
HANSA FLEX HIDRAULIKA
member of the board
Inese Snitko
Klinta
We strongly recommend to turn to "enivo" if you want individual treatment and unique, interesting solutions.
Klinta
member of the board
Andrejs Balodis
Laboratorija AUCTORITAS
Finding a trusted partner in advertising services is like finding a good hairdresser or dentist. From heart we can advise any potential client – if you want the best, then enivo is it.
Laboratory AUCTORITAS
chairman of the board
Edgars Baranovics
Oribalt Rīga
If project has a tangible commitment from the people in charge, the end result should meet and exceed client's expectations.
Oribalt Riga
head of medicines
Egita Cirite
Ruukki
The team is made up of reliable, responsive, creative and highly versatile professionals who see the client and their needs as their own. The quality of work, responsiveness and special treatment of the client is of the highest level.
RUUKKI
marketing specialist
Agnese Skalbe
Servier Latvia
Project managers dig deep into each project, look for the best solutions and really stick with the client until the project is complete.
Servier Latvia
general director
Janis Leja
Velux Latvia
The work has always been fast, precise and carried out with an extremely high sense of responsibility. The staff is attentive to all our requirements, even if they change during the development process.
Velux Latvia
marketing coordinator in the Baltic States
Katrina Rugena


contact us before your visit
Weekdays from 8.00 to 17.00
Address: 42 Pernavas Street, Riga, LV-1009, Latvia (easy access to the parking lot from 22 Vārnu Street)
Phone +371 67 278 992,
+371 20 159 890
E-mail: enivo@enivo.eu
Weekdays from 8.00 to 17.00
Address: 42 Pernavas Street, Riga, LV-1009, Latvia
(easy access to the parking lot from 22 Vārnu Street)
Phone +371 67 278 992, +371 20 159 890
E-mail: enivo@enivo.eu