digital marketing
We'll create the graphic design for any digital marketing campaign for your business.
Need more than digital advertising design? We'll shoot and edit video, create animations, voice audio, program your website and e-mail, organize a lottery, design web banners, research keywords and give you a variety of tips and recommendations.
CONTACT US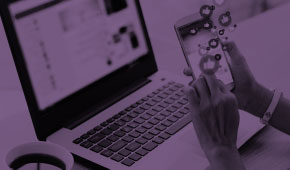 what is digital marketing?
It is a type of marketing that uses various electronic devices to deliver an advertising message to existing and potential customers. These are not just computers or phones, but any device with a screen:
TV
tablet
e-reader
smartwatch
environmental screen
POS terminal
etc.
Digital marketing is not exactly the same as internet marketing, as the advertising message can be conveyed offline, for example through environmental screens.
Digital marketing continues to grow in importance as business marketers can use a variety of tactics and channels to reach their potential customers where they spend the most time – online. The best digital advertising specialists and marketing agencies can help these businesses reach their target audiences more precisely because they know the current digital marketing channels and how to use them most effectively.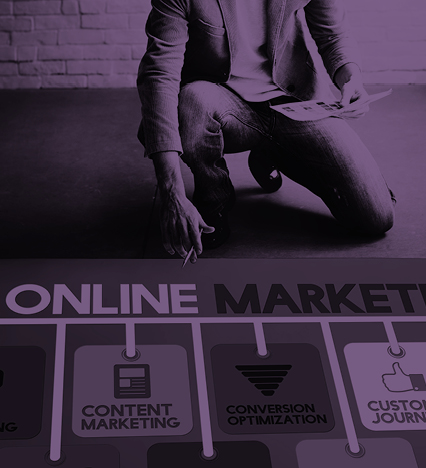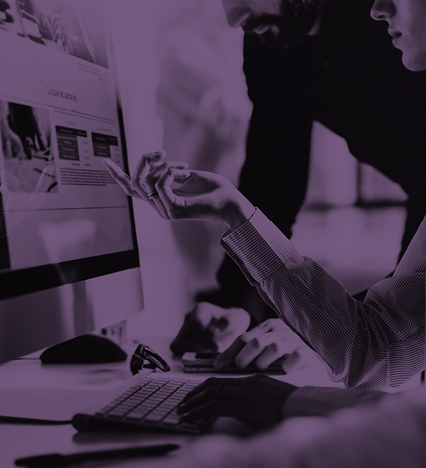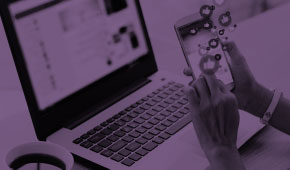 how does digital marketing work?
As in traditional marketing, every company is interested in increasing sales, market share and profits of its products and services. To achieve these results, companies engage a variety of digital advertising specialists and marketing agencies that can offer the right combination of solutions for their specific needs.
With the rapid development of smart devices and social networks, opportunities have emerged to start collecting very detailed data about users, their interests and habits on a massive scale. Today, this data allows you to target potential customers very precisely where they spend the most time and have the greatest potential to be interested in a particular advertising message.
Digital marketing agencies know these nuances and are able to offer the most relevant marketing services to reach their clients in the most effective way.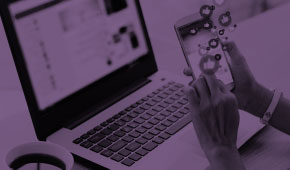 digital marketing channels
The ways of reaching the target audience are constantly changing. Some don't deliver the expected returns, others become very popular very quickly, but disappear just as quickly. However, there are many channels that have remained a stable choice for marketing agencies and their clients to deliver their advertising messages:
company website – well-designed with samples, testimonials and contacts to encourage potential customers to contact the company
email – sharing different types of content (news, promotions, competitions, tips etc.)
SEO, SEM – the ability to find a given company by the most relevant keywords in various search engines (Google, Bing etc.)
social networks – the ability to target your audience as precisely as possible through content or paid advertising
PPC (pay-per-click) – shows your ad to a specific group of customers on a scheduled basis
sponsored content – third parties, such as influencers or even customers themselves, promote a company's product or service
content marketing – all the activities a company does online – regular blog posts and social media posts, commenting, filming videos, live broadcasts, interviews etc.
others – web banners, SMS, QR codes, apps, outdoor screens, TV, radio etc.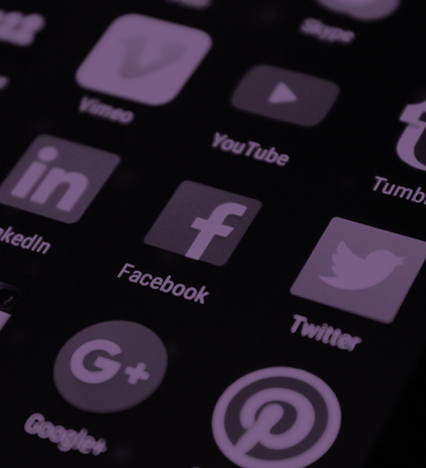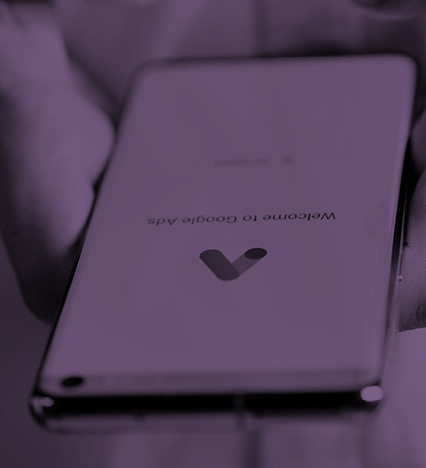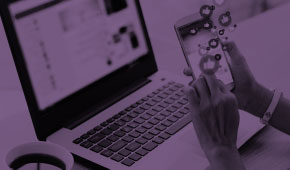 the benefits of digital marketing
Digital marketing is not the goose that always lays the golden eggs. Most will be just the normal, everyday ones. Sometimes you have to throw one out.
Only rarely will an egg be worth its weight in gold. Marketing agencies understand this very well and are not under any illusion about the effectiveness of the marketing services they offer, but are data-driven. Today, there are many advantages that did not exist a few decades ago:
it is possible to cover the whole world and reach people in any country
it is cost-effective compared to traditional marketing
it can be measured in many different ways
it is possible to personalize and automate customer communication, build closer relationships
lightning-fast response and the ability to adapt your advertising campaign in real time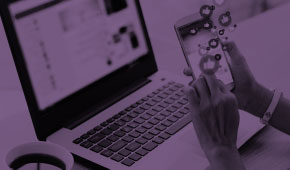 digital marketing challenges
Of course, there are also various challenges, the most pressing of which are:
a steady increase in competition as more and more companies embrace digital marketing
the ability to produce regular content that is unique enough to be of interest to people
ability to attract the right target audience through different channels
data privacy, which gives people a greater sense of security but reduces the ability to reach them qualitatively (ads may appear more often to the wrong audience)
technological developments – constantly adapting advertising campaigns to the different platforms and devices that regularly appear on the market
maintaining credibility – there are many negative stereotypes about digital advertising. It's also very easy to imitate a company's digital advertising in an attempt to trick people. Even if the real company has nothing to do with it, the credibility of digital advertising is diminishing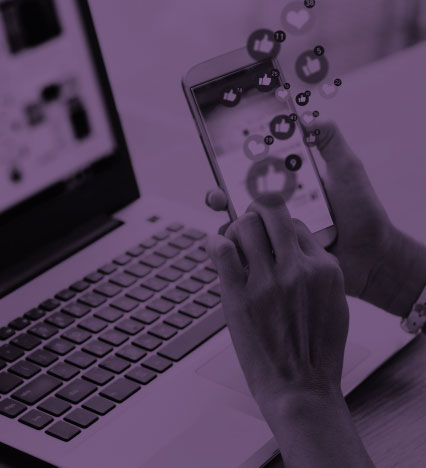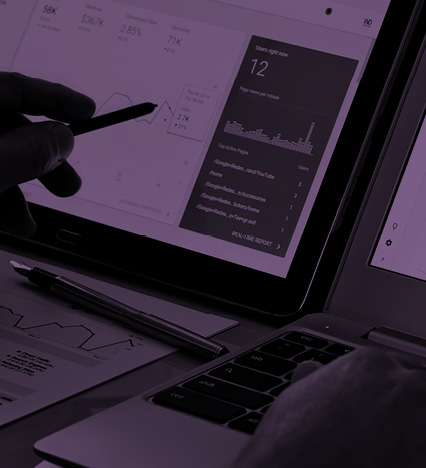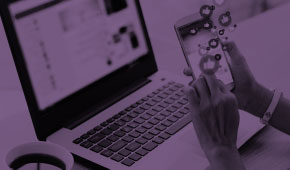 key measurable indicators (KPIs) for digital marketing
To be successful, a company's short- and long-term decisions must be based on accurate data, not assumptions. Digital marketing allows you to keep detailed records of a wide variety of data, the best known of which are:
traffic to the company's website, retention time, more popular pages, regularity of updates, number and demographics of new visitors etc.
your company's position in search engines for specific keywords (SEO)
CTR (Clickthrough rate) – how many people click on (show interest in) a given digital ad in relation to the number of people who see it
cost per click and conversion – how many people make a purchase after clicking on an ad and how much that click and purchase costs the company
parameters on social networks – number of followers, frequency of posts, intensity of shares, views, number of comments etc.
Akzo Nobel Baltics
We recommend "enivo" as a reliable cooperation partner if the precision and speed of layout development are important.
Akzo Nobel Baltics
marketing specialist
Sarmite Palkavniece
Biocodex
Communication with "enivo" is easy and positive, the company employs very responsive, kind and professional people who help to implement our ideas and technically create the necessary marketing materials.
Biocodex
company manager
Marita Basena
COMPENSA
We have seen that the quality of enivo lives up to its name and deeds, not only in words.
COMPENSA
sales support manager
Kristine Sternberga
Gedeon Richter
Project managers are experienced in both printing and pharmaceutical project management, so good cooperation between our companies has developed very quickly.
Gedeon Richter
product manager
Ingrida Dzirniece
GRIF
enivo brings together people who are passionate about their work. The team is supportive and flexible, collaboration is not just impersonal business.
GRIF
marketing specialist
Anatolijs Grigorjevs
HANSA FLEX HIDRAULIKA
"enivo" employs responsive, professional, creative and open people who always deliver the desired end result with their attitude and performance.
HANSA FLEX HIDRAULIKA
member of the board
Inese Snitko
Klinta
We strongly recommend to turn to "enivo" if you want individual treatment and unique, interesting solutions.
Klinta
member of the board
Andrejs Balodis
Laboratorija AUCTORITAS
Finding a trusted partner in advertising services is like finding a good hairdresser or dentist. From heart we can advise any potential client – if you want the best, then enivo is it.
Laboratory AUCTORITAS
chairman of the board
Edgars Baranovics
Oribalt Rīga
If project has a tangible commitment from the people in charge, the end result should meet and exceed client's expectations.
Oribalt Riga
head of medicines
Egita Cirite
Ruukki
The team is made up of reliable, responsive, creative and highly versatile professionals who see the client and their needs as their own. The quality of work, responsiveness and special treatment of the client is of the highest level.
RUUKKI
marketing specialist
Agnese Skalbe
Servier Latvia
Project managers dig deep into each project, look for the best solutions and really stick with the client until the project is complete.
Servier Latvia
general director
Janis Leja
Velux Latvia
The work has always been fast, precise and carried out with an extremely high sense of responsibility. The staff is attentive to all our requirements, even if they change during the development process.
Velux Latvia
marketing coordinator in the Baltic States
Katrina Rugena


contact us before your visit
Weekdays from 8.00 to 17.00
Address: 42 Pernavas Street, Riga, LV-1009, Latvia (easy access to the parking lot from 22 Vārnu Street)
Phone +371 67 278 992,
+371 20 159 890
E-mail: enivo@enivo.eu
Weekdays from 8.00 to 17.00
Address: 42 Pernavas Street, Riga, LV-1009, Latvia
(easy access to the parking lot from 22 Vārnu Street)
Phone +371 67 278 992, +371 20 159 890
E-mail: enivo@enivo.eu