brandbook
We'll create a complete and detailed brandbook for your company. We'll describe every detail so that your company's visual communication is consistent across all channels.
A brandbook is not enough? We'll create the graphic design, technical layout and video for any of your company's visual communication materials – digital or print!
CONTACT US
Stila izveide Via Hansa Borealis
Stila izveide Via Hansa Borealis
Stila izveide Via Hansa Borealis
Stila izveide Via Hansa Borealis
Stila izveide Baltic Loop
Stila izveide Baltic Loop
Stila izveide Baltic Loop
Stila izveide Baltic Loop
Stila izveide Metālu Serviss
Stila izveide Metālu Serviss
Stila izveide Metālu Serviss
Stila izveide Metālu Serviss
Stila izveide Metālu Serviss
Stila izveide Metālu Serviss
Stila izveide Vidzemes Inovācijas
Stila izveide Vidzemes Inovācijas
Stila izveide Vidzemes Inovācijas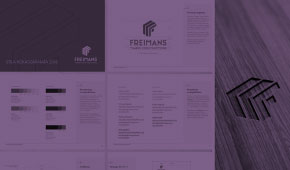 A style book (company guidelines, brand book, brand bible) is a document that summarises a brand's communication across different channels. A stylebook can also be quite simple and only cover the visual aspect of communication. For larger brands, this document is very detailed, covering not only visual communication, but also the tone of voice with which the brand communicates with people.
The stylebook is for employees and business partners, not customers. It provides consistency, rules and guidelines for how a brand communicates with the world. A stylebook helps to increase brand credibility and drive brand growth. A style book can cover a lot of ground, but there are some things that are the bare minimum.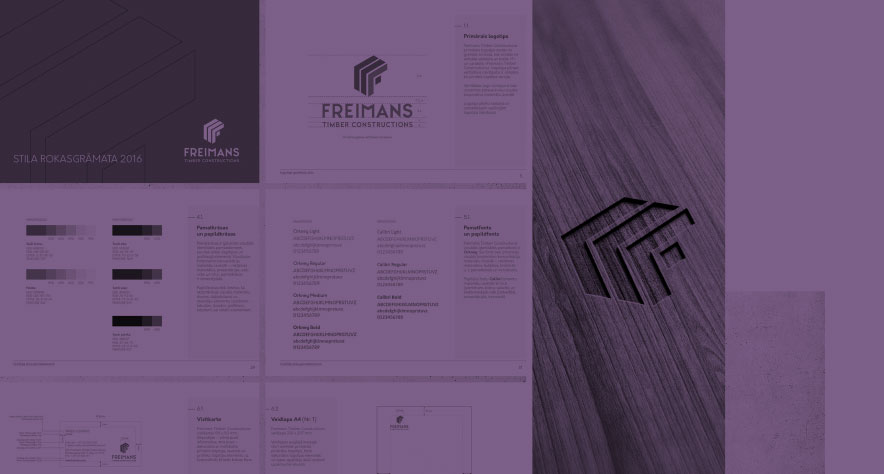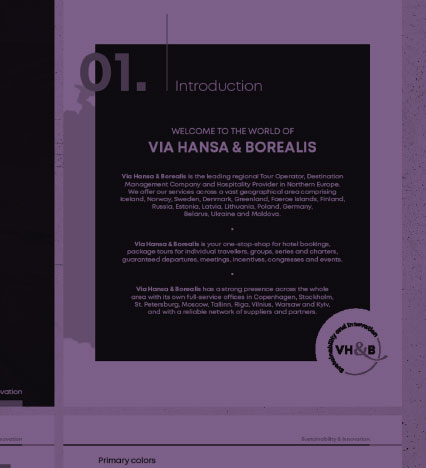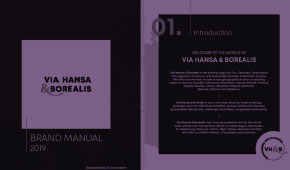 Introduction to the style book. The story of the brand, its mission, history, values, vision, target audience. It does not have to be long, but it must be engaging and easy to understand for every reader. Often this information already exists, but it is structured, corporate and dry. A brand presented in this way does not motivate people to compare themselves to it. It is therefore important to present this information in a way that is easy to understand and interesting. Just like a person, a brand has values that are important to it.
While a mission may be unchanged for decades, a vision can reflect plans for today and the immediate future. Reflecting your vision and values will enable you to make sound, evidence-based decisions about brand development. It also helps if the brand is imagined as a person. What properties does it have? What is its nature? Is it friendly or formal? Aggressive or calm? Serious or fun?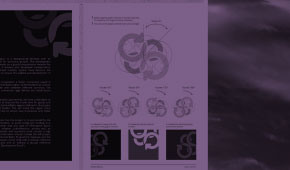 2. Guidelines for the use of the logo
The logo guidelines are usually created separately, before the style book itself (you can't create a style book without a logo). They include everything related to the design of the logo – the logo itself, the typography, the colour palette, the symbols, the terms of use, etc.
Developing logo guidelines is a creatively complex process that, like a style book, consists of many nuances that interact with each other. The style book is a continuation of the logo guidelines, covering a much broader range of visual brand communication.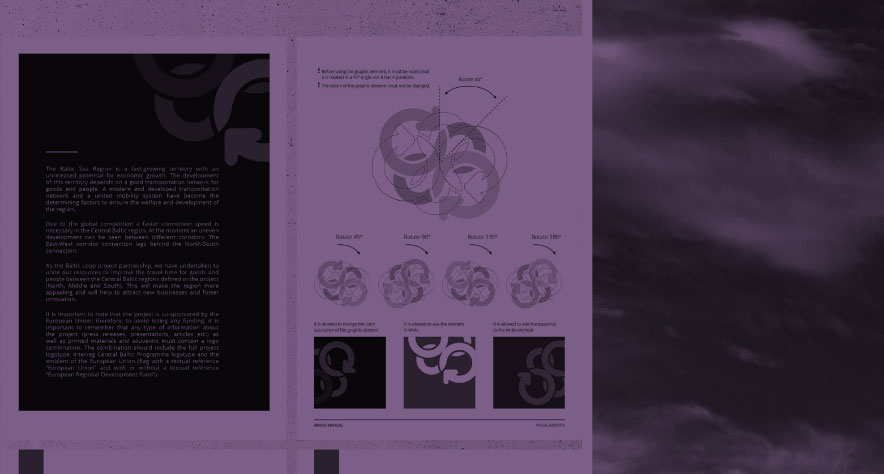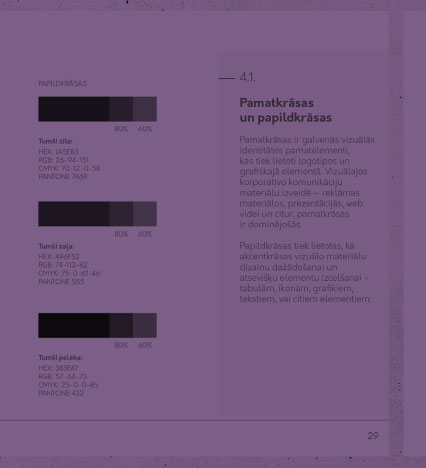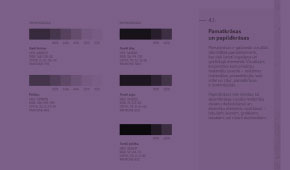 Although there are no rules on colors, the number of colors should not be exaggerated. A brand usually tends to have:
the primary color palette, which is the main and most visible
the secondary color palette, which helps to visualize different marketing campaigns
The brandbook must contain the most detailed description of the brand colors and their use. As many visual examples as possible should be provided to avoid open interpretation. Each color and shade has its own function and use. These uses should be described in detail and precisely – which combination of colors is used in which channels.
Consistency is the key to brand sustainability, quality and recognition. The correct use of brand colors is one of the most important aspects of brand stability.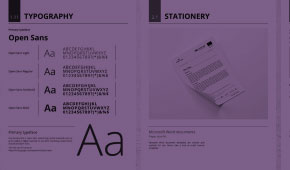 Typography reflects the personality of the brand. It is immediately clear to people whether it is more serious and professional or playful and fun. The style book should describe the 2 to 3 most popular fonts that are used. It is not enough to name them, they must be described in as much detail as possible:
font name, for example – Arial, Tahoma
font sizes for headings, sub-headings, footnotes, etc.
font type/weight, e.g. light, italic, bold
whether it is a font for print or for the digital environment, or both
The typography plays a major role in how the message is conveyed and perceived. It is very helpful if each font has a small, easy-to-understand description of what the font is in the style book.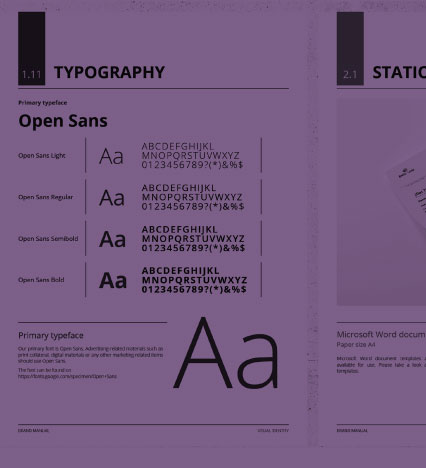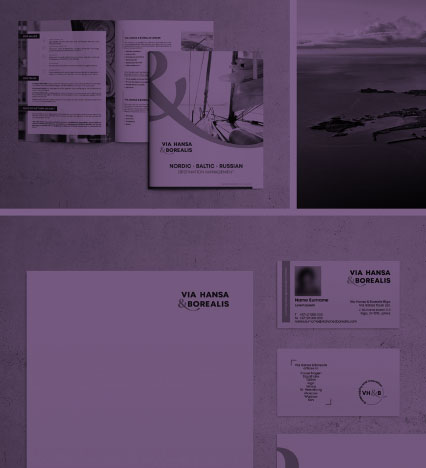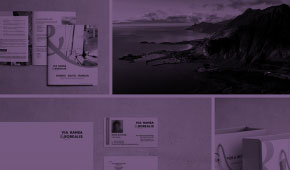 The tone of your brand shows your personality to the world. It can be naturally friendly or strictly professional. It is important to remember that the tone should match the way in which the brand's target audience communicates with each other. It must be consistent across all communication channels and be in line with the brand's overall mission, vision and values. If they are aimed at a new audience, they can step back and adapt the tone of the brand to that new audience.
Establishing and reinforcing a brand tone with an audience can be very difficult. To make the process a little easier, it is worth asking questions:
which adjectives the brand should and should not be associated with
what will be the main communication style – businesslike, friendly, conversational, playful, direct, etc.
what kind of vocabulary will be used – industry-specific, formal, colloquial, academic, etc.
whether the tone is addressed to a specific person or to a wider audience
from which point of view the communication is made – the founder, the CEO, the company as a whole, the company mascot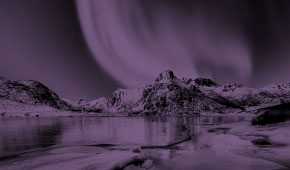 We live in a digital world where images and video are of paramount importance. If they are produced in a fixed way, following guidelines, they will start to become embedded in the subconscious. Over time, people will automatically associate a brand just by looking at an image. This is the main objective to focus on when developing the graphic theme and design of images and videos.  
It is important to detail the most important nuances of image and video creation so that the result is always recognizable in different campaigns with different people involved. No detail, framing, color tone, composition, lighting, attribution is unimportant.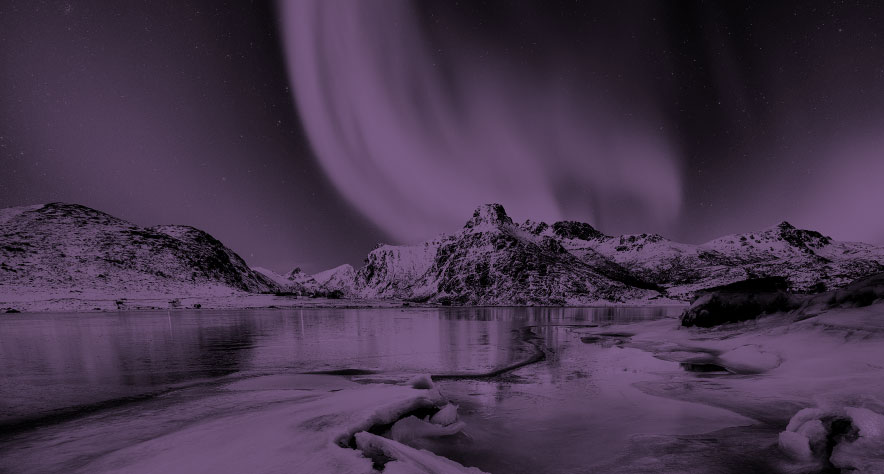 Akzo Nobel Baltics
We recommend "enivo" as a reliable cooperation partner if the precision and speed of layout development are important.
Akzo Nobel Baltics
marketing specialist
Sarmite Palkavniece
Biocodex
Communication with "enivo" is easy and positive, the company employs very responsive, kind and professional people who help to implement our ideas and technically create the necessary marketing materials.
Biocodex
company manager
Marita Basena
COMPENSA
We have seen that the quality of enivo lives up to its name and deeds, not only in words.
COMPENSA
sales support manager
Kristine Sternberga
Gedeon Richter
Project managers are experienced in both printing and pharmaceutical project management, so good cooperation between our companies has developed very quickly.
Gedeon Richter
product manager
Ingrida Dzirniece
GRIF
enivo brings together people who are passionate about their work. The team is supportive and flexible, collaboration is not just impersonal business.
GRIF
marketing specialist
Anatolijs Grigorjevs
HANSA FLEX HIDRAULIKA
"enivo" employs responsive, professional, creative and open people who always deliver the desired end result with their attitude and performance.
HANSA FLEX HIDRAULIKA
member of the board
Inese Snitko
Klinta
We strongly recommend to turn to "enivo" if you want individual treatment and unique, interesting solutions.
Klinta
member of the board
Andrejs Balodis
Laboratorija AUCTORITAS
Finding a trusted partner in advertising services is like finding a good hairdresser or dentist. From heart we can advise any potential client – if you want the best, then enivo is it.
Laboratory AUCTORITAS
chairman of the board
Edgars Baranovics
Oribalt Rīga
If project has a tangible commitment from the people in charge, the end result should meet and exceed client's expectations.
Oribalt Riga
head of medicines
Egita Cirite
Ruukki
The team is made up of reliable, responsive, creative and highly versatile professionals who see the client and their needs as their own. The quality of work, responsiveness and special treatment of the client is of the highest level.
RUUKKI
marketing specialist
Agnese Skalbe
Servier Latvia
Project managers dig deep into each project, look for the best solutions and really stick with the client until the project is complete.
Servier Latvia
general director
Janis Leja
Velux Latvia
The work has always been fast, precise and carried out with an extremely high sense of responsibility. The staff is attentive to all our requirements, even if they change during the development process.
Velux Latvia
marketing coordinator in the Baltic States
Katrina Rugena


contact us before your visit
Weekdays from 8.00 to 17.00
Address: 42 Pernavas Street, Riga, LV-1009, Latvia (easy access to the parking lot from 22 Vārnu Street)
Phone +371 67 278 992,
+371 20 159 890
E-mail: enivo@enivo.eu
Weekdays from 8.00 to 17.00
Address: 42 Pernavas Street, Riga, LV-1009, Latvia
(easy access to the parking lot from 22 Vārnu Street)
Phone +371 67 278 992, +371 20 159 890
E-mail: enivo@enivo.eu