pharma
We design and provide the technical layout for any type and format of presentation for sales reps – static or interactive.
We create any kind of digital products – ad design, static and moving web banners, video ads and adaptations, infographics, websites, emails and presentation templates etc.
We design and produce all kinds of print materials – flyers, leaflets, notepads, brochures, billboards, promotional souvenirs etc.
CONTACT US


IQVIA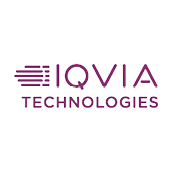 Advertising agency enivo is the first IQVIA certified advertising agency in the Baltics. IQVIA is the world's largest healthcare data science company, serving the health information technology and clinical research industries since 1982.
Veeva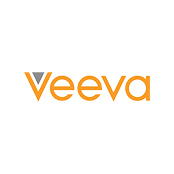 VEEVA is a cloud computing company specialized in the development of life sciences applications. The advertising agency enivo helps create content from design to finished product that can be used on the VEEVA platform to work with clients or professionals.
Proxima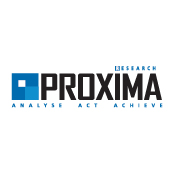 On the Proxima platform, enivo helps develop content from design to finished product, which can be used on the Proxima platform with clients or professionals. Proxima is a company specialized in pharmaceutical business development.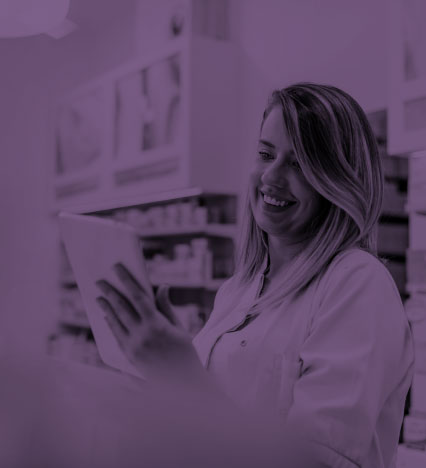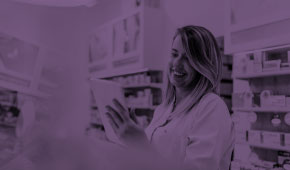 presentations for sales representatives, patients, seminars and product launches
For more than 12 years, we have specialized in developing and maintaining presentations of various types and technical performance for sales representatives in the pharmaceutical industry. We are familiar with the nuances of the industry, keeping up to date with the latest developments and legislation. We develop presentations for:
IQVIA
VEEVA
PROXIMA
enivo Pro (our own application)
interactive and static PDF and Power Point
We create presentations for different products, depending on their application:
prescription medicines
over-the-counter medicines
food supplements
vitamins
equipment and supplies
Language is not a barrier. We work with materials for all 3 Baltic States on a daily basis, but more and more often we also have projects for Scandinavia and Eastern Europe. English is a daily language.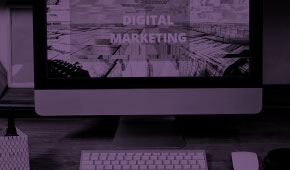 digital marketing materials
Presentations are not the only digital marketing material. With the evolution of technology, more and more people are moving to digital. To reach and inform them successfully, we create different types of digital material:
static or moving web banners
design for social media and online campaigns
various infographics, diagrams, instructions and promotional material
video ads, instructions, presentations and their adaptations
email blanks and signatures
static and interactive presentations
live webcasts
websites
greetings and invitations
surveys
competitions and lotteries
No advertising campaign is too small and no digital material too complex. We will execute any digital project in strict adherence to corporate guidelines and best practices.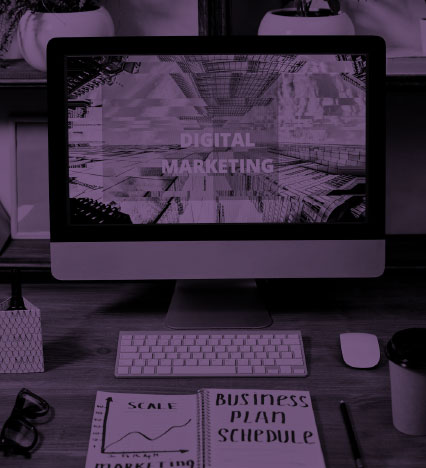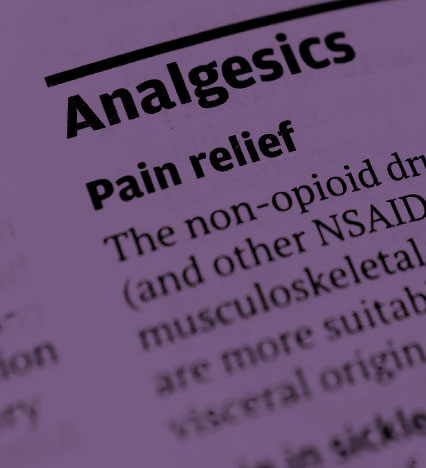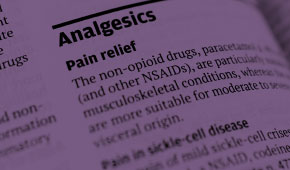 printed marketing materials
Printed advertising will not disappear for some time to come. Yes, nowadays you can find almost all the information you need on the internet. However, everyone's health and that of their loved ones is important, and the pharmaceutical and medical field is complex.
Nobody wants to risk their health and quality of life just on the basis of what they read on the Internet. It is also very difficult to assess which internet resources can be trusted. People need to communicate with an expert on a particular issue, be it a doctor in a clinic or a pharmacist in a pharmacy. This is where printed materials come in, which the specialist can take with him or her as reliable material.
Each situation has its own printing materials, for example:
to generate interest – stands, posters, flyers, wobblers, notepads
to attract attention – posters, billboards, wobblers, signs
for information – flyers, leaflets, brochures, instructions, posters, newspapers and magazines
for advice – infographics, posters, business cards, interactive leaflets
for exhibitions and seminars  stands, business cards, flyers, leaflets, brochures, notebooks, souvenirs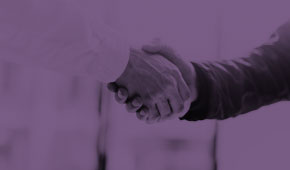 We approach our work with the utmost seriousness and meticulousness. Our goal is to make sure that you are always satisfied with the cooperation, results, speed and communication. We work with multinational companies on a daily basis, for whom it is important to have a reliable, transparent and secure partner. To make your cooperation with enivo as convenient and efficient as possible:
we work daily with a database that we have developed and are constantly improving, where each of your projects is assigned an individual number to help you find it as quickly as possible and to eliminate the possibility of confusion
we store all files on an internal network that cannot be accessed from outside
files are never deleted from the outside, it is always possible to update any of your projects, no matter how long ago they were developed
strict confidentiality regarding the development of marketing materials and the collaboration as a whole
we are 100% legal, pay all taxes and work only with licensed software
we are constantly evolving so that we can develop existing products and services more efficiently and offer you new ones
Working with us, you can be sure that we won't disappear and that we will be a reliable, stable and long-term partner.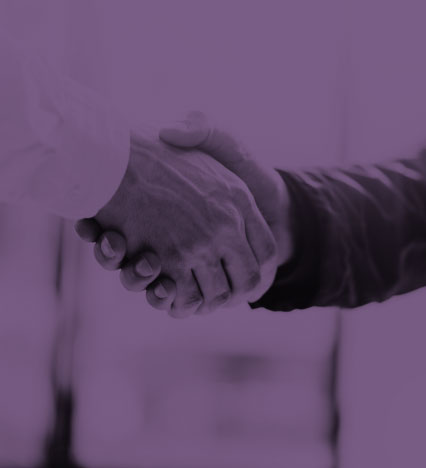 Gedeon Richter
Project managers are experienced in both printing and medical project management, so good cooperation between our companies has developed very quickly.
Gedeon Richter
product manager
Ingrida Dzirniece
Norameda
We have been working together for more than 7 years now and we can conclude that every project is given an individual approach, the employees are professional and responsive, always helping to find the best solution for our needs.
Norameda
business unit manager
Maris Jekalis
Biocodex
Communication with "enivo" is easy and positive, the company employs very responsive, kind and professional people who help to implement our ideas and technically create the necessary marketing materials.
Biocodex
company manager
Marita Basena
Servier Latvia
Project managers dig deep into each project, look for the best solutions and really stick with the client until the project is complete.
Servier Latvia
general director
Janis Leja
Oribalt Rīga
If project has a tangible commitment from the people in charge, the end result should meet and exceed client's expectations.
Oribalt Riga
head of medicines
Egita Cirite
Teva
Always positive, creative, predictable and reliable! Indeed, we can say with confidence – commitment to quality!
Teva Baltics
rx product manager
Solvita Valtere
Liko-R
We choose our partners carefully because we are interested in long-term, harmonious and efficient cooperation. "enivo" ensures not only technical precision, but also individual approach to each order, responsiveness, creativity, quality and speed.
Liko-R
member of the board
Linards Kovalevskis
Biosan
Cooperation is harmonious, deadlines are met, even in urgent cases the company's representatives come forward and try to accommodate our needs.
Biosan
head of information material unit
Arturs Kigitovics
Akzo Nobel Baltics
We recommend "enivo" as a good and reliable cooperation partner if the accuracy and speed of layout development are important.
Akzo Nobel Baltics
marketing specialist
Sarmite Palkavniece
COMPENSA
We have seen that the quality of enivo lives up to its name and deeds, not only in words.
COMPENSA
sales support manager
Kristine Šternberga
GRIF
enivo brings together people who are passionate about their work. The team is supportive and flexible, collaboration is not just impersonal business.
GRIF
marketing specialist
Anatolijs Grigorjevs
HANSA FLEX HIDRAULIKA
"enivo" employs responsive, professional, creative and open people who always deliver the desired end result with their attitude and performance.
HANSA FLEX HIDRAULIKA
member of the board
Inese Snitko
Klinta
We strongly recommend to turn to "enivo" if you want individual treatment and unique, interesting solutions.
Klinta
member of the board
Andrejs Balodis
Velux Latvia
The work has always been fast, accurate and carried out with an extremely high sense of responsibility. The staff are ready to go into all our requirements, even if they change during the layout process.
Velux Latvia
marketing coordinator in the Baltic States
Katrina Rugena


contact us before your visit
Weekdays from 8.00 to 17.00
Address: 42 Pernavas Street, Riga, LV-1009, Latvia (easy access to the parking lot from 22 Vārnu Street)
Phone +371 67 278 992,
+371 20 159 890
E-mail: enivo@enivo.eu
Weekdays from 8.00 to 17.00
Address: 42 Pernavas Street, Riga, LV-1009, Latvia
(easy access to the parking lot from 22 Vārnu Street)
Phone +371 67 278 992, +371 20 159 890
E-mail: enivo@enivo.eu